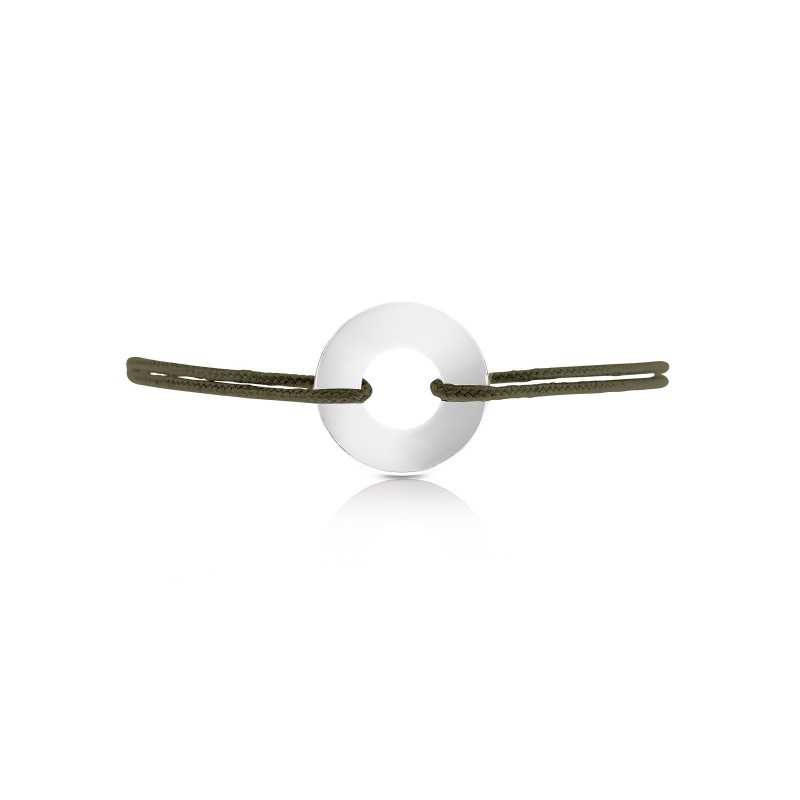  
Medal target bracelet personalized rope man
925 sterling silver 
Pendant diameter: 1,5 cm 
Cotton Rope 
Adjustable size 
Number of characters: 30 maximum per side
Free engraving 
Free delivery 
Product customization
Don't forget to save your customization to be able to add to cart
Privacy - Security Policy
your personal data
Delivery policy
Everything you need to know about delivery
Return policy
Everything you need to know about the return
Target bracelet personalized rope man - a jewel for creative people
Looking for the perfect jewel for an inventive and fun man? Look no further: the art'emi jewelry man's personalized rope target bracelet will be perfect. You can customize it completely, to make it a unique and 100% unique bracelet.
Composition and personalization of the target bracelet for men
On the one hand, the solid and colorful rope bracelet resists the daily life of an active man. You can choose the color from a variety of colors: black, blue, beige, red, green, etc. All you have left is the embarrassment of choice. On the other hand, the 925 solid silver target part does not fade despite the passage of time. With its 7.5% copper, its ruggedness will impress you. In addition to being able to choose the color of the string, you can have a word of your choice written on the silver target part on both sides of the jewel. Concerning the personalization of the jewel: it is completely free. You can, at your choice, have a message written on one or both sides of the jewel. The typography can, according to your preferences, be in the more classic or English style. View your engraving live by clicking on the jewel. You can then test the layout of your letters, writing style, etc.
Why offer the personalized men's rope target bracelet?
This 100% customizable creation from art'emi jewelry is perfect for all funny and active men. The target bracelet is a great way to get a message across to a man you love. Thanks to personalization, you can write a personal message that will touch his heart. For a father, a husband, a friend, he will remind him daily of the joy of having you in his life.
Finally, if you are interested in the men's rope target bracelet, you will be delighted by the  silver medal bracelet for men.
Specific References
ean13

5451886782521

upc

546096484848