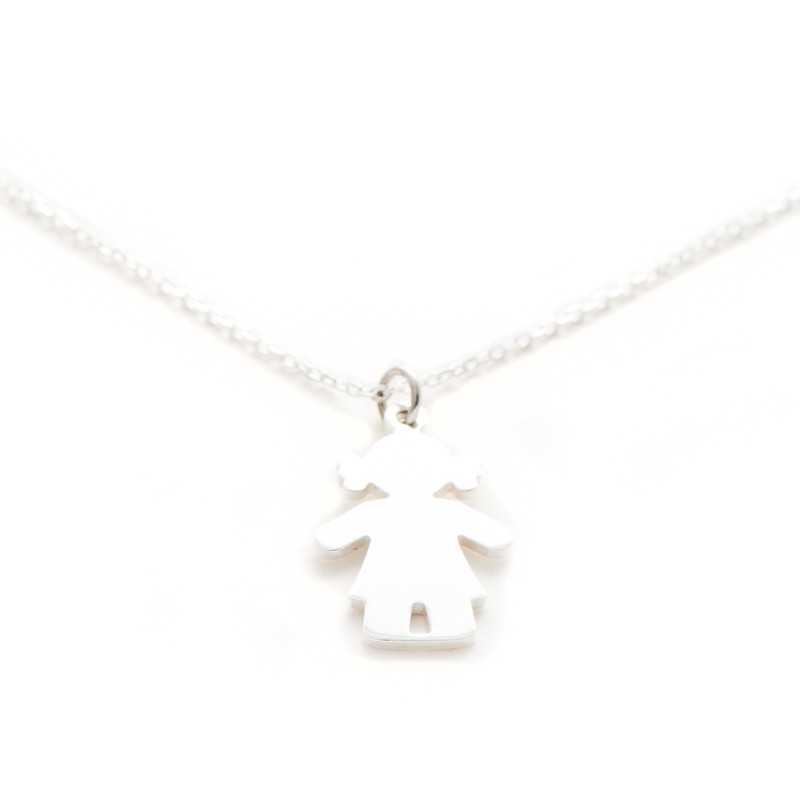  
Necklace character girl girl silver personalized woman
Solid silver 925
Daughter dimension: 22 mm x 135 mm
Chain length: 42 cm
Number of characters: Front and back: 10 characters
Customize your toddlers by choosing engraving, possibility to engrave on the 2 faces any type of message.
Free engraving
Free Shipping - Ships within 24-48 hOURS
Customization
Don't forget to save your personalization so you can add it to the cart
General conditions of Sales
Delivery policy
Returns policy
Necklace girl girl personalized woman: to remind you

r

this happy day all your life

The birth of a little girl is a fabulous event in your life. In order to mark this new happiness with dignity, a silver jewel is ideal. Necklace girl girl personalized silver woman: art'emi has imagined for you the most beautiful jewelry.
Features of the necklace girl girl silver personalized woman
Above all, we carefully select each material used for the manufacture of our jewelry. On your silver girl character necklace, you will find the 925 punch. This means that your jewel consists of an alloy perfectly balanced between pure silver and copper. The collar is therefore shiny, resistant, and will remain intact for many years. All art'emi confections are guaranteed for 1 year, although they will remain as beautiful as on the first day for much longer.
The majority of our pendants are customizable. You have the possibility to have a small inscription on each side engraved on yours. For example, you can have the first name written on the front and your daughter's date of birth on the back.
Unique art'emi creations
Artémi,a jewelry designer from Brussels, develops exceptional jewelry from her imagination alone. You will not find anywhere else such original confections. All our products are made from the best possible materials.
Through our e-shop, you have access to all of our collections. Find for example, to match your new necklace, a gourmet personalized girl character. And why not add to your beautiful adornment a superb necklace pendulum drop,fine and delicate? Our wide choice of products allows you to spoil yourself and your family, for all occasions.
Throughout Belgium, Europe and even outside the European Union, delivery is offered to you for any order. Take the opportunity to please yourself with our sublime creations.
Specific references
UPC

540446503333

EAN-13

5485546156247