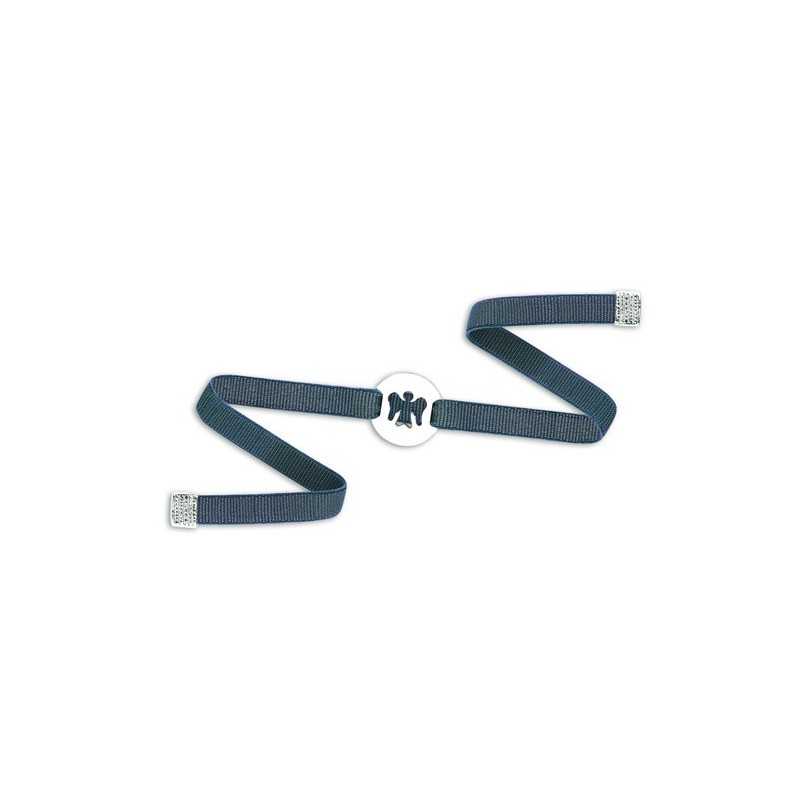  
Medal angel bracelet children
Massive silver 925
Adjustable elastic size
Width of the elastic: 6 mm
Plate diameter 15 mm
Number of characters: 10 maximum per face
This bracelet comes in a variety of colours
Free engraving
Free shipping - Ships within 24-48 hours
Product customization
Don't forget to save your customization to be able to add to cart
General conditions of Sales
Delivery policy
Returns policy
Medal angel bracelet children : the mischievous little one
Angel or demon? Our children are mischievous, always ready to play tricks on us ! This angel bracelet honors them. But beware ! Underneath their kind faces are perhaps hiding little devils full of resources ! This pretty angel medal bracelet for children mounted on an adjustable elastic ribbon can be declined in 7 different colors. So it'll be a red one for Paul and a blue one for Charlotte, no jealous ones ! It will perfectly fit the wrists of your little ones and will enhance them in the most beautiful way.
Art'emi and his passion for money
The art'emi Brussels jewelry store offers you quality jewelry made from sensational materials. Specially designed to accompany your children in their wildest adventures, the elastic bracelet angel medal child is made from solid silver (also known as 925 silver or sterling silver). The latter consists of at least 92.5% silver and 7.5% copper. Indeed, pure silver is known to be very flexible. It is this combination of silver and copper that gives the material the strength necessary to make this bracelet. The "925" hallmark is present on all our silver jewelry as a guarantee of quality.
Concerned about its environment, art'emi jewelry uses recycled fine fabrics. This is why the fabric and color of the teddy bear figurine in the package vary according to availability.
The specificities of the elastic bracelet angel silver medal for children
First, the wide range of colors available for the elastic band makes this bracelet a unique piece of jewelry that will please your child. In its image, this elastic bracelet angel medal child is delicate and discreet. It will be able to withstand the hectic activities of our toddlers without any problem. In addition, we remind you that you can have all our jewelry delivered to you anywhere in the world, and this free of charge. We also provide you with an engraving service, also free of charge. If you want to personalize the angel medal with your child's image, no problem, we take care of everything ! Finally, we are of course at your disposal to advise you and answer all your questions.
Still in the theme of angels, art'emi offers you the angel necklace you will find below.
Specific References
ean13

5498270664445

upc

546144640998