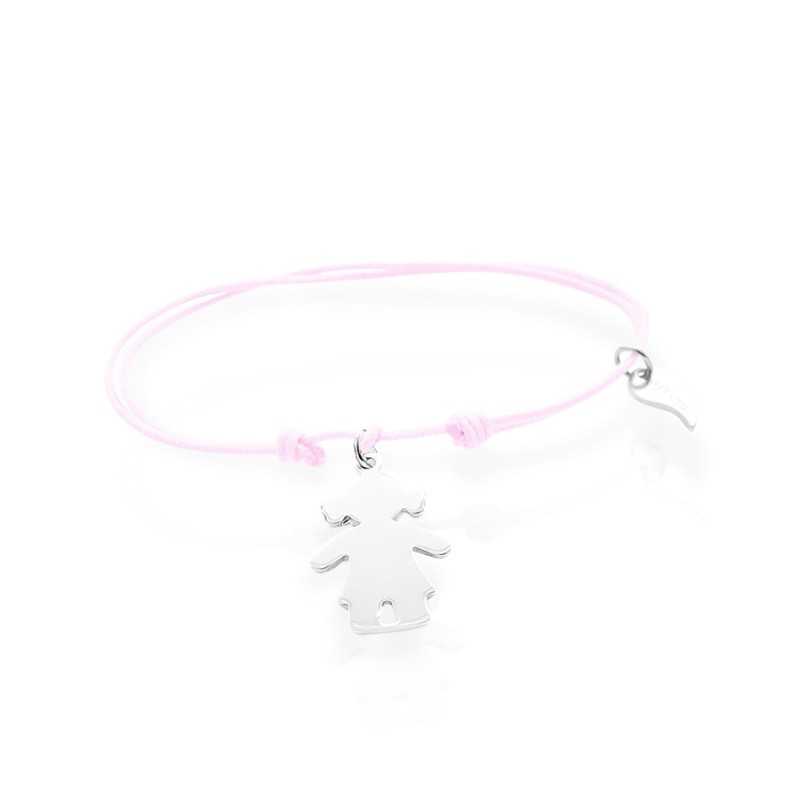  
Bracelet charm character girl character personalized woman
925 sterling silver
Dimension of the girl: 22mm X 135mm
Cotton cord
Adjustable size
Number of characters: 7 maximum per side
Free engraving
Free shipping - Ships within 24-48 hours
Customization
Don't forget to save your personalization so you can add it to the cart
General conditions of Sales
Delivery policy
Returns policy
Bracelet charm character girl character personalized woman
For all young mothers, art'emi has created a unique piece of jewelry, just like their daughter. The bracelet charm character girl character personalized woman is a splendid jewel. Discover its features.
Materials and customization
First of all, this charm bracelet is made of solid 925 silver. With 92.5% silver and 7.5% copper, it withstands the vagaries of time and your busy days as a mother. Thanks to the presence of copper, this charm bracelet has an excellent solidity, which allows you to wear it without being afraid to break it. Mostly made of silver, it does not lose its shine and keeps its shine as it did on the first day.
Many of our creations are customizable, just like this bracelet. In order for you to be able to offer yourself a unique piece of jewelry, we never charge for engraving. You can, therefore, customize this charm bracelet without worrying about your wallet.
Offer our bracelet charm character girl character personalized woman
This superb piece of jewelry is a perfect gift for a young mother. Charm brings a more cheerful side than traditional bracelets. Ideal, therefore, for dynamic and joyful women. It is possible for you to have it engraved on both sides, for more freedom in your choice of inscription. For example, you can have the child's date of birth engraved on the front, and the mother's date of birth engraved on the back. The choice is yours. Via our website, you can already have a preview of the engraving rendering. That being said, our boutique located on Avenue Louise is open to you if you would like to receive advice according to your expectations. The delivery of all our products costs you nothing, even outside the European Union. Do not hesitate to order this very original bracelet as soon as possible.
If you like our charm bracelet, you can also enjoy the silver family bracelet or the rope family bracelet.
Specific references
UPC

546745860894

EAN-13

5412064987244