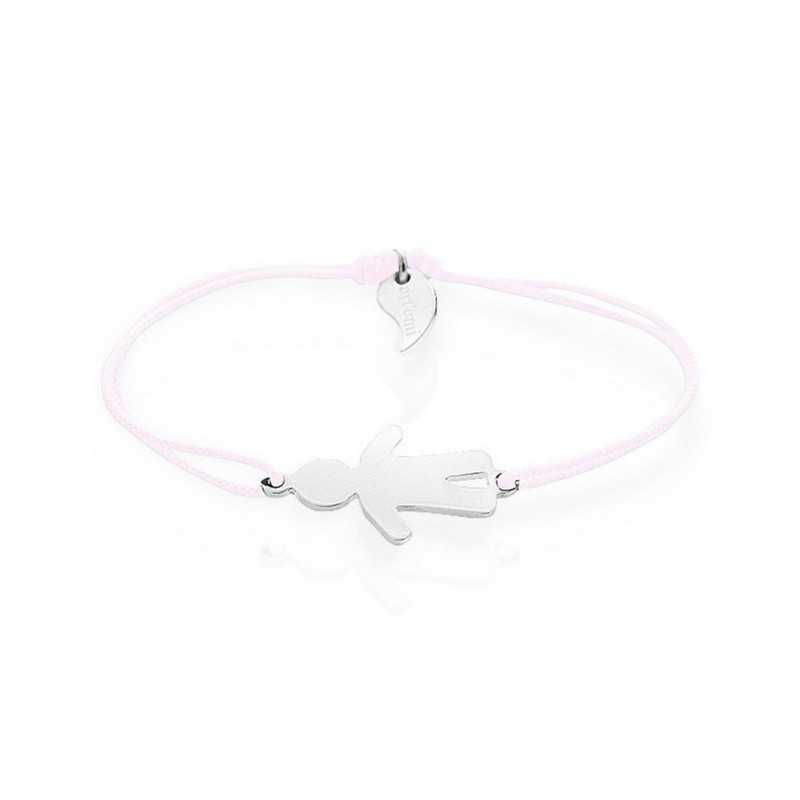  
Bracelet character boy personalized woman
Silver 925
The dimension of the boy: 22 mm X 135 mm
Adjustable strap size
Number of characters: 8 maximum per side
Personalize your boy bracelet by choosing the engraving, possibility to engrave on both sides any type of message.
Free engraving
Free shipping - Ships within 24-48 hours
Product customization
Don't forget to save your customization to be able to add to cart
General conditions of Sales
Delivery policy
Returns policy
Personalised boy character bracelet for women: to enchant young mothers
Would you like to offer a personalized gift to a mother who is dear to you? Are you looking for a piece of jewellery to mark your son's birth? To magnify your wrist, discover this superb male character bracelet personalized woman.
Art'emi quality
Artemi, a Belgian designer with an unlimited imagination, invents and creates all the jewellery you find on our website. Jewellery, according to her, is an area in which it is important to be meticulous, attentive and creative. That is why most art'emi creations present original designs, subtle details, etc. Moreover, the materials used to make our bracelets and jewellery are as noble and pure as possible. All our silver creations are stamped with the number 925. This one certifies its composition at 92.5% in solid silver.
Our character bracelet character boy personalized woman
This delicate jewel can be personalized according to your choice. For example, you can have your son's date of birth engraved on one side and/or his first name engraved on another. However, this choice is yours and you decide which inscription you will engrave on it. In addition, its composition in 925 silver gives it a high resistance. Its shine, thanks to this material, will not fade over time. A young mother's life is indeed full of hectic activities. It is therefore advisable for all mothers to wear a sturdy piece of jewellery.
You can customize the boy character bracelet online, directly on our website. Then choose the inscription you want to add, the typography, etc. The delivery of all our products is completely free of charge, throughout Europe and outside the European Union. A great opportunity to please a young mother without ruining you. If you would like to receive personalized advice, do not hesitate to visit our shop located on Avenue Louise.
Also discover the silver family bracelet and the silver family bracelet and the rope family bracelet.
Specific References
EAN13

5480615296350

UPC

546236132639