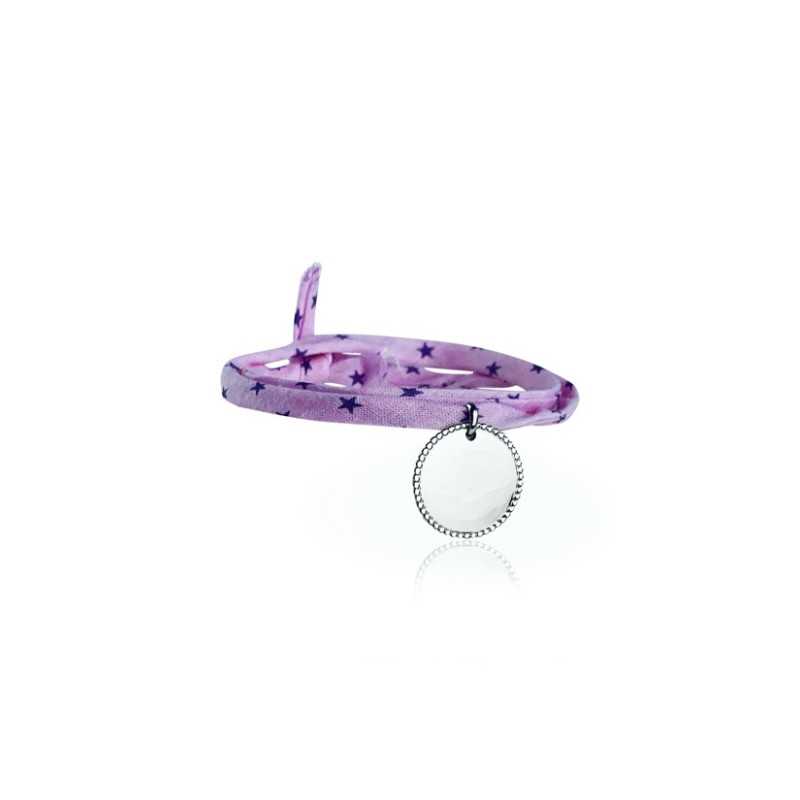  
Liberty bracelet 2 turns custom beaded medallion woman
Massive silver 925
Weight: 5.16gr
Size: adjustable
Medal diameter: 20mm
Number of characters: Recto/Verso: 25 characters
Free engraving
Free shipping - Ships within 24-48 hours
Customization
Don't forget to save your personalization so you can add it to the cart
General conditions of Sales
Delivery policy
Returns policy
The perfect gift: the Liberty beaded medallion bracelet
Finding a gift for a loved one is often a difficult task. Not sure how to differentiate yourself from your gifts from previous years? Check out all our customizable women's jewelry. This Liberty beaded medallion bracelet is ideal for complementing a large number of outfits. Opt for the fancy Liberty bracelet. The bracelet is composed of a Liberty fabric called spaghetti fabric, very trendy. In addition, you'll find a sumptuous beaded medallion on this bracelet. So you'll make it unique.
A unique jewel with the personalization of the Art'emi jewelry
Personalization is part of Art'emi's OFFERed services. What could be more appreciable than making a unique piece of jewellery? So you can have a little message of love engraved or a symbol on this Liberty beaded medallion bracelet. Make it a pleasure by offering a trendy bracelet with the initials of the person receiving it. So, thanks to customization, you are sure to fill the recipient with happiness!
In addition, we also offer a selection of Liberty children's bracelets. For example, check out the Liberty Children's Medal bracelet or the Liberty wide star child bracelet. And yes, you can please the whole family!
Brussels jewellery store Art'emi
Much of Artémi's jewellery's creations are made of solid silver. Indeed, this metal is not only very strong and robust, but this one is anallergic. In addition, silver jewellery features the 925 punch as a quality token. Don't be afraid of the wonders of the designer Artémi.
Do you also want your daughter to be able to wear it? No problem, we also offer the Liberty heart bracelet for children. Enjoy!
Want to know more about what Art'emi jewelry can offer you? Read : Customized women's jewelry: become a jeweler for the time of a jewel, to learn more.
Finally, a quick reminder about the services OFFERED by the jewelry store Art'emi : personalization and delivery (and even all over the world!)
Specific references
UPC

541117258750

EAN-13

5471685097381