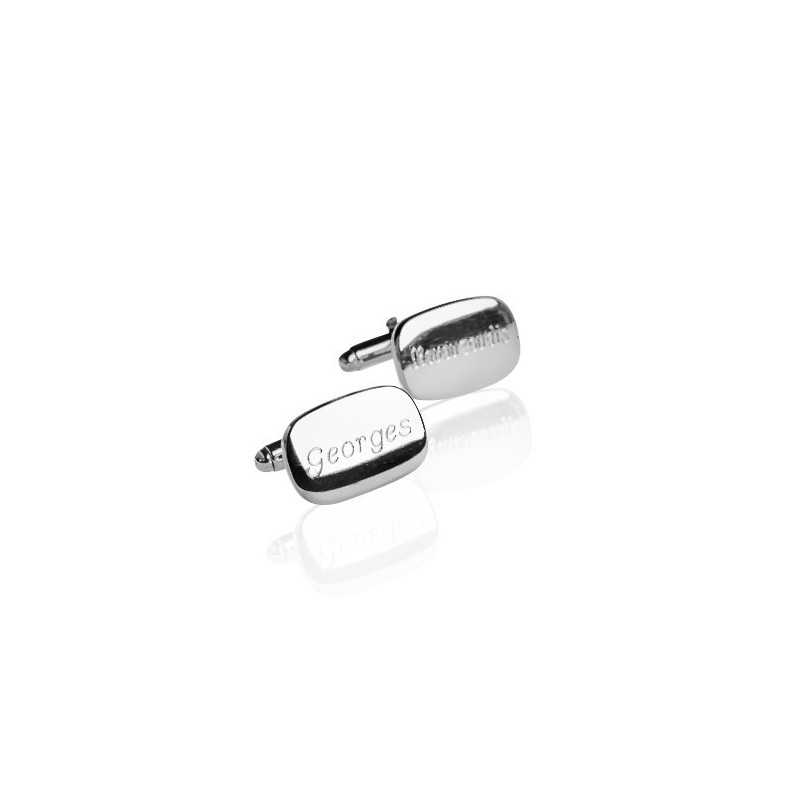  
Cufflink rectangular cufflink silver personalized man
Rectangular cufflinks
Sterling silver
Shape: rectangular
Size: 1,7 cm x 1,1 cm
Weight: 6,4g
Number of characters: 25 maximum (on each cufflink)
Free engraving
Free shipping - Ships within 24-48 hours
Product customization
Don't forget to save your customization to be able to add to cart
Privacy - Security Policy
your personal data
Delivery policy
Everything you need to know about delivery
Return policy
Everything you need to know about the return
Cufflink rectangular cufflink personalized silver man: original and distinguished
Do you want to please a demanding man? Are you looking for a stylish, unique and quality accessory? Then, you will be seduced by the silver rectangular cuff link personalized man of the art'emi jewelry. Unique and chic, this accessory goes perfectly with a beautiful shirt.
Product features and customization
The art'emi rectangular cufflink consists of 92.5% silver and 7.5% copper. Thanks to its pure and balanced composition, this accessory retains its brilliance while demonstrating an astonishing solidity. The silver cufflink is, therefore, a must-have for all men of taste who want to enhance their clothing with an original and distinguished touch.
What makes it so charming is, of course, the possibility of customizing it. You can have a small word, date, drawing, quotation, etc. engraved on it, according to your preferences.
Our jewelry store offers you several types of typographies. For a more sober and refined style, we recommend classic writing. To accompany a more elaborate outfit, English writing will be perfect.
Offer the cufflink rectangle silver personalized man - art'emi
Would you like to offer this cuff link as a gift? Excellent choice: the customization of this accessory makes it a perfect gift. Our jewelry shop does not charge you for engraving, so as not to frustrate your creative desires. So don't wait any longer and order this essential accessory for your friend, dad, husband, etc.
Would you like to have this accessory delivered to his home? All you have to do is enter his address in the delivery address and yours in the billing address. Delivery is free of charge in Belgium, within the EU, but also outside.
If you have enjoyed this product, you will also like all its variations. Quickly discover the oval silver cuffllink, the round cufflink, and the square cufflink.
Specific References
ean13

5453689723275

upc

545323490515