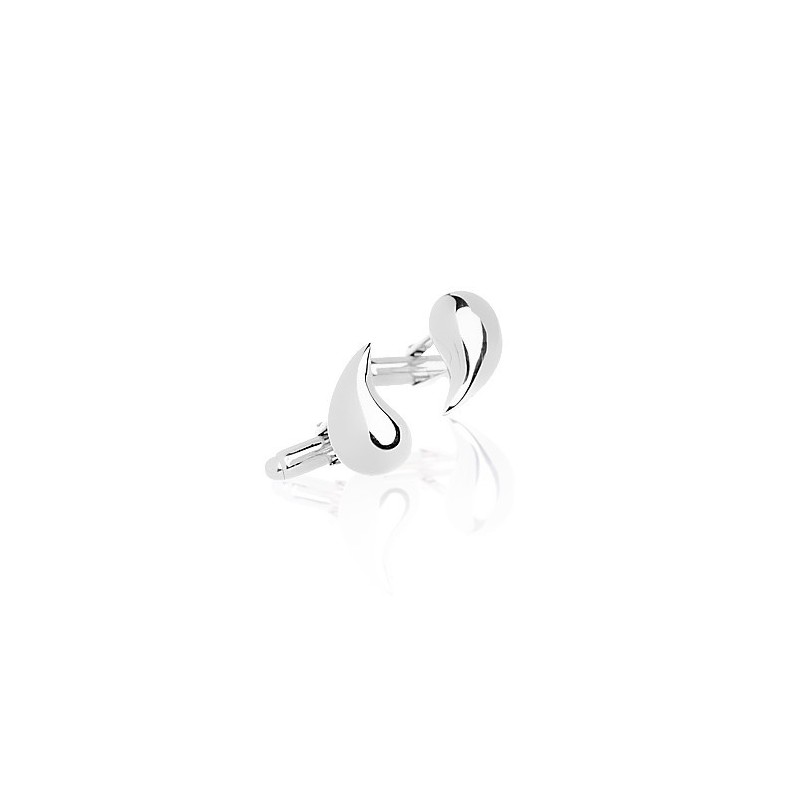  
Silver drop cufflinks man
925 Sterling silver
Width: 9 mm
Lenght: 17 mm
Weight: 6,6g each
Free shipping - Ships within 24-48 hours
General conditions of Sales
Delivery policy
Returns policy
Silver drops cufflinks man : attention to detail
For you gentlemen, art'emi offers these magnificent man's droplet cufflinks in solid silver. A must for your formal attire. A small detail that often makes all the difference and brings refinement and elegance. Cufflinks are also a gift that is not often thought of and that can be extremely pleasing. This is the perfect opportunity to personalize your outfits.
Solid silver, the new art'emi toy
First of all, Artémi has been working as a jeweler for many years. The art'emi jewelry store offers you unique and quality jewelry, made from exceptional materials. Here, the male drop-shaped machete buttons are made from 925 silver (also known as solid silver or sterling silver). The latter consists of 92.5% silver and 7.5% copper. All art'emi silver jewelry bears the "925" hallmark as a sign of quality. In addition, it is known that silver is a noble and pure material, which does not generate an allergic reaction. It is therefore suitable for all skin types.
The innumerable qualities of the cufflinks drops silver cufflinks of art'emi
First of all, the man of art'emi cufflinks are a sure thing. They are both discreet and sophisticated. Far from any exuberance, they can accompany you in your daily life (job interview, meeting with top management, romantic candlelit dinner, cocooning evening...). We are sure that you will be able to wear them proudly to enhance your shirt sleeves. At the same time, we remind you that all art'emi products are available worldwide and free of charge!
A pair of cufflinks = a different style adapted to the circumstances. So you can also discover the other shapes of the collection: the rectangular cufflink, the round . You can engrave the inscription of your choice on it to transform this jewel into a unique gift.