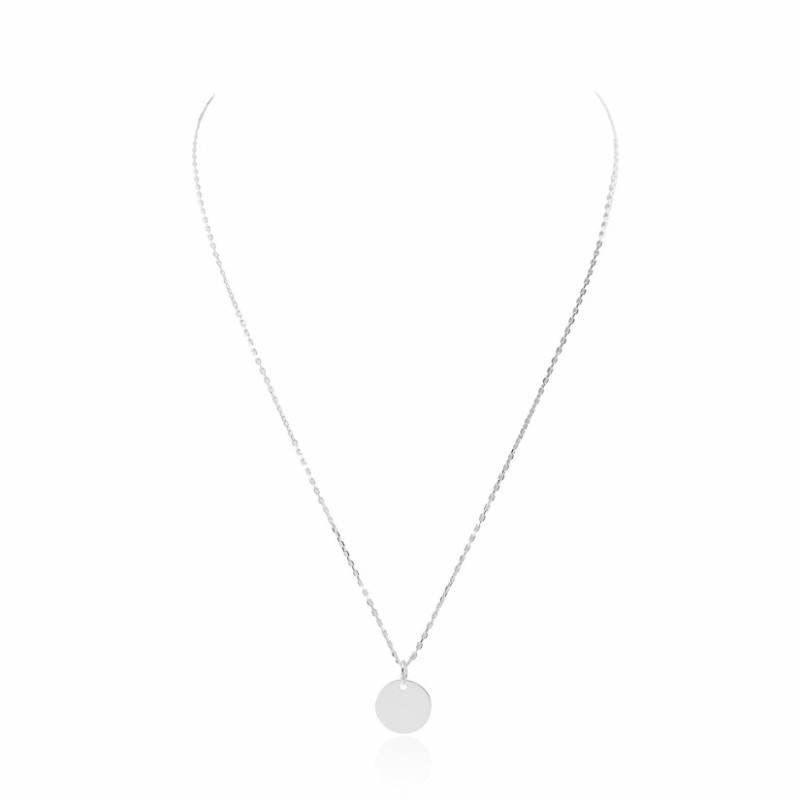  
Necklace medal round silver engraved woman 15mm
Massive silver 925
Weight: 2.84gr
Target diameter: 15mm
Chain length: 42cm
Number of characters: Recto/Verso 20 characters
Free engraving
Free shipping - Ships within 24-48 hours
Product customization
Don't forget to save your customization to be able to add to cart
General conditions of Sales
Delivery policy
Returns policy
The must have necklaces
The medal necklace is making a big comeback in fashionable jewelry. Indeed, this necklace is highly appreciated for its sobriety and unrivalled elegance. Our silver customizable round medal necklace will enhance your everyday outfits with a touch of freshness. In addition, you have the option to have this bracelet engraved. So don't hesitate to treat yourself by buying this necklace full of personality!
Make this medal necklace round unique
The medal necklace is surely the must-have in terms of necklace! You have the opportunity to transform this minimalist and elegant jewel into a personal and meaningful jewel. Indeed, this jewel is customizable according to your tastes, and this, in many ways. In addition, it is possible to engrave a first name, a date, a word, a symbol or even a drawing. In addition, we have a wide range of typography to make your jewellery as personal as possible! For fun with one of your loved ones, this customizable round medal necklace is the perfect gift. Mother's Day, birthday, wedding, this jewel can only be a no-fault. Check out our gift ideas for your moms.
Art'emi for quality
Our Brussels jewellery store showcases only for you its quality jewellery made from exceptional materials. Indeed, this round medal necklace is made from 925 silver (also known as solid silver or sterling silver). The latter contains a minimum of 92.5% silver and 7.5% copper. Indeed, it is this alloy of silver and copper that gives the material the solidity necessary to make this necklace. In addition, the "925" punch is present on all of our silver jewelry as a token of quality.
All the art'emi jewelry can be delivered for free wherever you are. Jewellery also offers an engraving service that does not require any additional costs. Finally, the whole team remains at your disposal to answer all your questions.
This medal necklace is also available in 10mm and 20mm.
If you liked this necklace, you will also most certainly like the slave bracelet as well.
Specific References
ean13

5474235966069

upc

540011036563