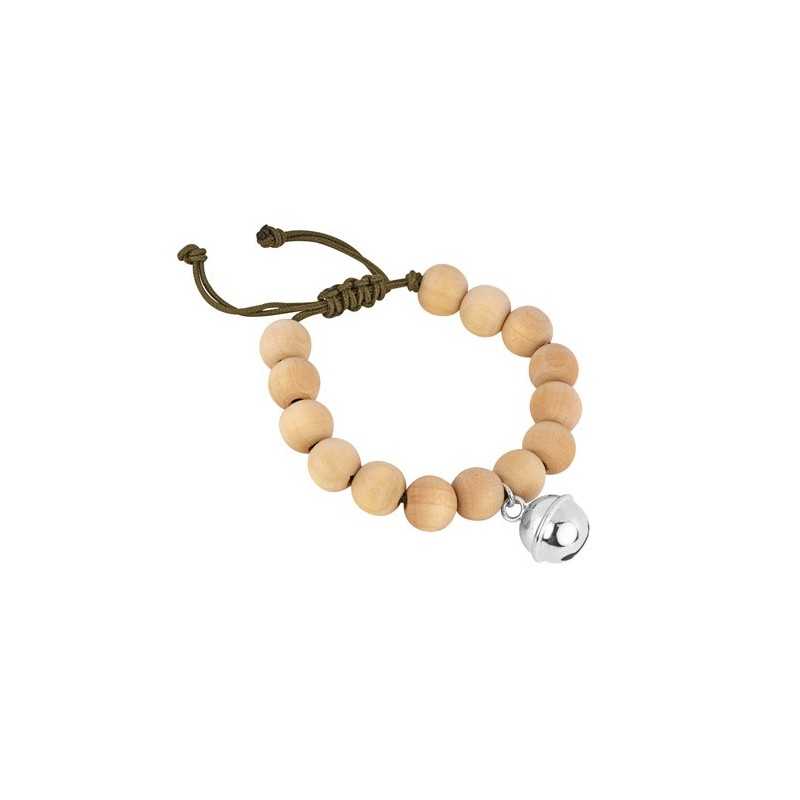  
Wooden beads bracelet man
Wooden bracelet
Silver bell 925
Variable bracelet size
Diameter of wooden balls: 10 mm
Bell diameter: 11 mm
Free Shipping - Ships within 24-48 hours
General conditions of Sales
Delivery policy
Returns policy
Men's wood pearl bracelet: an authentic jewel
For all nature fans, adopt this men's wood pearl bracelet. Made from natural wood stained in different colors, it will conquer you. You will inevitably find the color you like! Find the adventurer in you thanks to the 5 different colors of pearls on offer. This customizable bracelet will look and be unique to you.
Art'emi and quality creations
Brussels jewelry art'emi offers quality jewelry made from unique materials. Indeed, the men's wood pearl bracelet is made from natural wood and solid silver.
The bell present on the jewel is made from 925 silver (also usually called solid silver or sterling silver). This type of silver contains 92.5% silver, supplemented by 7.5% copper. This is because pure silver is known to be a very malleable material. It is this mixture of silver and copper that gives the material the robustness necessary to make this pendant. The "925" hallmark is present on all our silver jewelry as a guarantee of quality.
On the other hand, the pearls are made of natural wood. This bracelet is solid, colorful, but above all resistant to your daily life.
Why offer the wooden pearl bracelet for men?
This 100% customizable creation of art'emi jewelry is perfect for all men. Wood remains a masculine material that will blend perfectly into all your everyday looks. It will bring THE touch that will make you gentlemen, a true adventurer. It is certainly a jewel that will not leave anyone marble. It should also be noted that we can deliver all our creations for free, anywhere in the world. Finally, the entire #happyfamilyartemi remains at your disposal to answer all your questions.
Finally, for an even more assertive look, take a look at the men's skull wood bead bracelet.
Specific references
UPC

547322917499

EAN-13

5482514928622