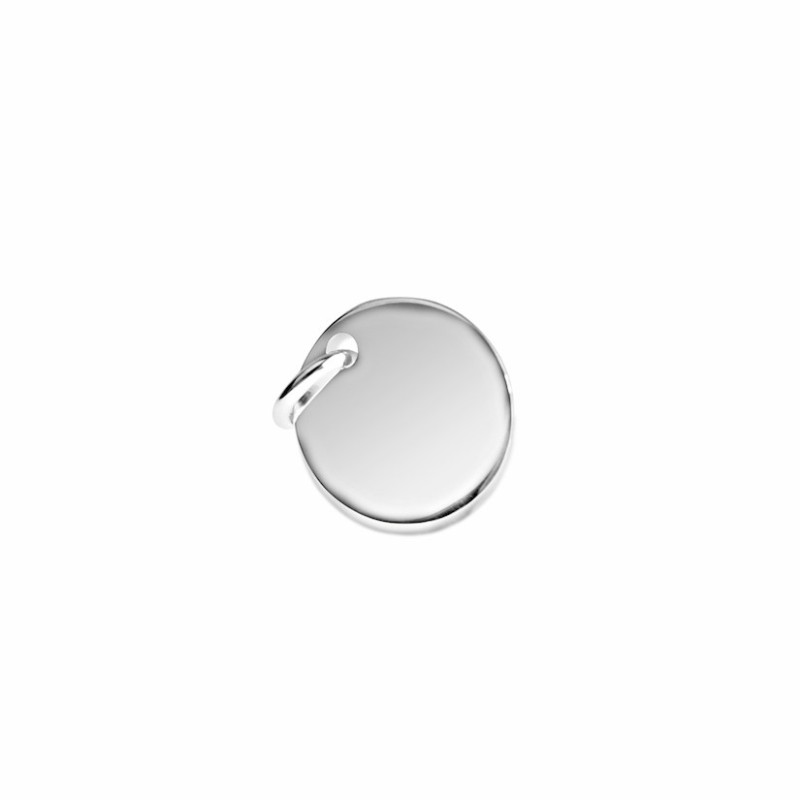  
Silver medal pendant personalized man 15 mm
925 sterling silver
Weight: 1,56gr
Medal diameter: 1.5 cm
Number of characters: Front/Back 20 characters
Free engraving
Free shipping - Ships within 24-48 hours
Customization
Don't forget to save your personalization so you can add it to the cart
General conditions of Sales
Delivery policy
Returns policy
The ideal accessory: the men's personalized medal pendant 
The pendant medal engraved man is a unique jewel. The medal is 15 mm in solid silver, but we also offer this medal model in 20 mm. Moreover, this pendant can be personalized to your wishes. Therefore, if you are looking for a simple and elegant pendant on which you can write a little word that you hold dear, Art'emi jewelry is there ! The pendant medal engraving man is made for you. From your chic outfits to your casual outfits, the medal pendant fits all your different styles.
Personalize your silver medal pendant 
You want to make a gift for your lover's birthday? You are looking for a unique jewel to offer him/her? Opt for the pendant medal engraved man. Thanks to this pendant, you can write a small message just for him. Therefore, we propose a range of typography as well as a symbol card in order to give you ideas. The medal is customizable on both sides, which means that you can engrave the first name of the person receiving the gift on the front of the medal, and on the back you can add an important date for you. 
Check out the blog page on infinitely customizable jewelry to learn more. 
Please note that the engraving service is totally free of charge. Take advantage of it. 
Art'emi is committed to the quality of its products 
It is true that the jeweler offers quality jewelry. Indeed, the realization of its jewels is carried out in an ancestral way with materials of exceptions. The silver used for the pendant is solid silver 925. This metal is of a great resistance and very solid. Consequently, you will be able to keep it for many years.
Once again, Art'emi does not stop there. Indeed, we also offer free delivery service throughout Europe, and even outside Europe. 
Finally, do not hesitate to send us a message if you have any questions about a particular piece of jewelry, customization or any other requests.
Specific references
UPC

543949383747

EAN-13

5402102409005