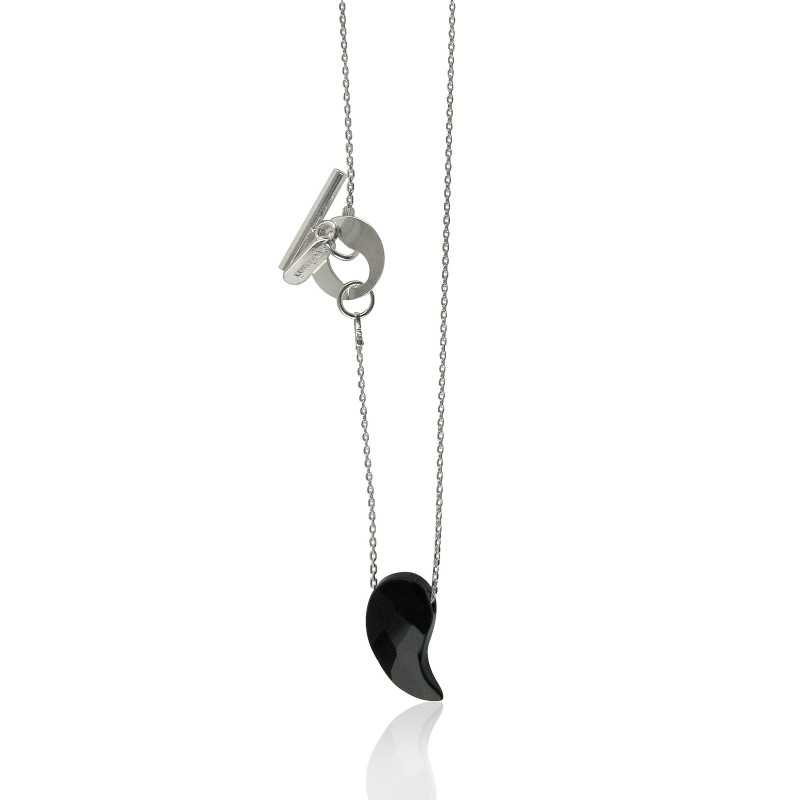  
Black agate drop necklace woman
Massive silver 925
Black agate faceted for gout
Chain length: 42 cm
Stone size: height: 20 mm
width: 10 mm
Free shipping - Ships within 24 hours
Privacy - Security Policy
your personal data
Delivery policy
Everything you need to know about delivery
Return policy
Everything you need to know about the return
Agate drop necklace woman: elegance and simplicity !
This facetted drop-shaped necklace in black agate will be perfect on a small black dress. It is the very definition of elegance and refinement in the French style ! The female agate drop necklace will please trendy women looking for the perfect jewel that will enhance their style. Indeed, it reflects strong, trendy and feminine personalities.
The beauty of art'emi jewelry
The art'emi jewelry store offers you quality jewelry made from unique materials. The female agate drop necklace is made from silver and black agate.
First, the silver used is solid silver (also known as 925 silver or sterling silver). This type of silver contains 92.5% silver, supplemented by 7.5% copper. It is this silver/copper mixture that gives the material the strength necessary to make this jewel. All our silver jewelry bears the "925" hallmark as a sign of quality.
In addition, black agate is a variety of chalcedony characterized by successive deposits of different colours or tones. Black agate is a fine opaque and solid stone with a smooth surface once polished. It means "will" and is particularly suitable for the zodiac sign of Leo.
The necklace drops agate woman, a rain of good intentions !
This agate drop necklace will shine on your neck. He's only waiting for you to shine ! We would also like to remind you that you can have the entire collection delivered free of charge wherever you are. In addition, you will find a certificate of authenticity and a one-year warranty in your package. To conclude, the whole #happyfamilyartemi remains at your disposal to answer all your questions.
For more style, feel free to match the necklace to the pair of quartz heart earrings.