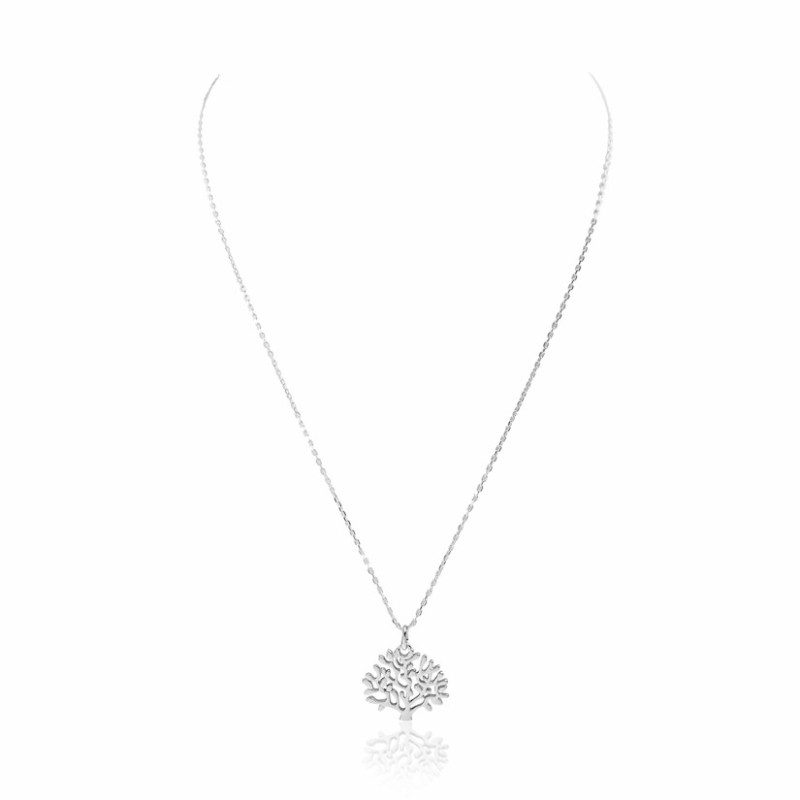  
Necklace tree of life silver child
Massive silver 925
Length: 42cm
Weight: 3.15gr
Tree of life measurement: 2 cm x 2.10 cm
Free shipping - Ships within 24-48 hours
General conditions of Sales
Delivery policy
Returns policy
A unique tree of life necklace for children
Are you looking for a gift idea for an ideal gift for a child? Do you want to offer a unique solid silver necklace that he will not be about to forget? The jewelry brand Art'emi offers you its silver jewelry that will please for sure. The necklace tree of life child: a timeless,to be trendy, glamorous and elegant for all occasions. Indeed, this solid silver necklace is composed of a silver tree of life. This jewel has a very family side thanks to the tree of life. It should be noted that the tree of life signifies strength and eternity. This is the ideal birthday gift for a child full of energy and more, with a strong message. You can offer the tree of life necklace as a Christmas gift.
Offer a jewel full of meaning
Indeed, the necklace tree of life child is a jewel with full of meaning. When you offer a tree of life jewel to someone it also means that you want only happiness and that you protect that person. Thanks to this silver necklace, you will be able to convey a message of affection and kindness.
In addition, you can also find this necklace tree of life for women. The ideal for the whole family. This sober and discreet jewel is a timeless to have in its jewelry box. It will make you a beautiful neckline when you wear your beautiful dresses. It is a gift idea for an entire family at Christmas parties for example. The jewelry brand Art'emi also offers on its site personalized jewelry in gold and silver. Thus, you will have the opportunity to create beautiful jewelry that will be unique and original. You can have your jewelry engravedinfinitely,engraving initials, your first names, dates, everything that can be symbolic for you.
Jewellery Art'emi
You should know that the jeweler Art'emi combines her ancestral know-how and the high quality of her materials in the manufacture of her gold and silver jewelry. Because of this, this necklace tree of child life is made of solid silver. This metal is a combination of 92.5% pure silver and 7.5% copper. Thanks to this alloy, the jewel is of great strength, but also very light. It will therefore not be too heavy to carry.
In addition, the jewelry brand Art'emi invites you to come and discover its collection of women's jewelry and its collection of jewelry for men. You will find a wide range of jewelry, such as gold ring, rings, sautoir, chainettes, chain collar, gourmette bracelet, necklace, leather bracelets, engagement ring, medallion, creoles, earrings, silver pendant, silver chain and many others.
The jewelry brand Art'emi promotes quality in its jewelry. Because of this, it uses precious metals in its design. You will find tourmaline, fine stones,turquoise, semi-precious stones, mother-of-pearl,white gold, vermeil,yellow gold, coral, rose gold, quartz,solid silver,agate,pearls, leather, etc.
Finally, do you have questions about your order or simply need help with your choice of jewelry? The Art'emi team is at your disposal so do not hesitate to send us a message! You can also check out our blog for more information.
Specific references
UPC

542540879024

EAN-13

5434601458116