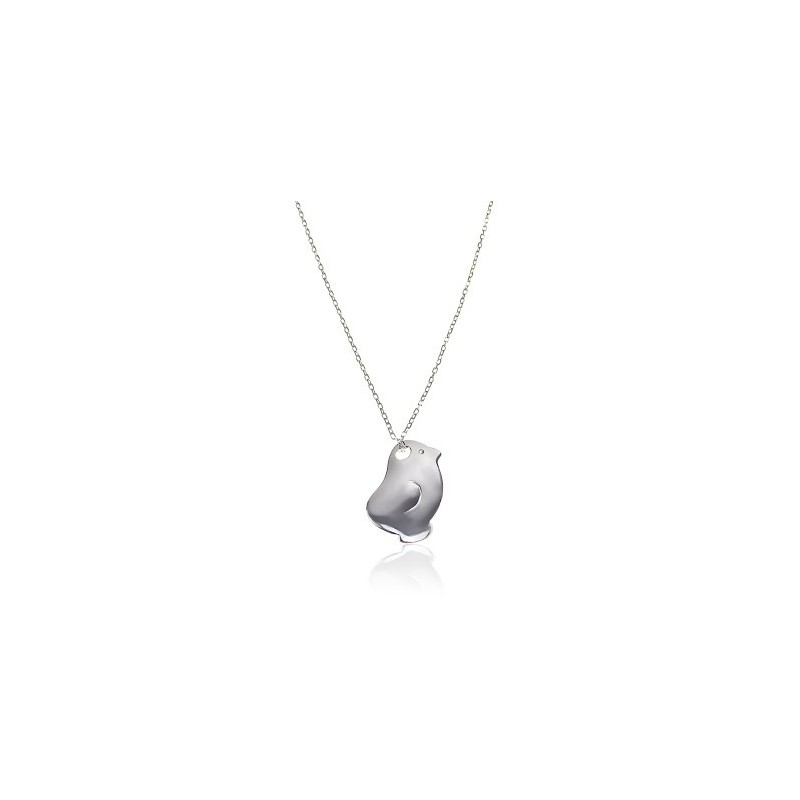  
Silver chick necklace child
Massive silver 925
925 solid silver chick-shaped pendant
Chain length: 41 cm
Size of pendant: 2.2 cm x 1.5 cm
Weight: 4.9g
Free shipping - Ships within 24 hours
Privacy - Security Policy
your personal data
Delivery policy
Everything you need to know about delivery
Return policy
Everything you need to know about the return
Chicken necklace silver child - a necklace full of tenderness.
The silver chick necklace for children is THE jewel for the little ones ! Isn't he completely cute and cute ? Even the grown-ups love it, that's for sure! It is fun and easy to wear the jewel. It is light, thin, and discreet. This delicate necklace consists of a fine knit chain and an adorable little chick as a pendant. All in solid silver, please! Very easy to wear, it will delight our little ones, who will love it.
The money and original creations of art'emi
Art'emi creations are made from quality and exceptional materials. The child's silver chick necklace is made from 925 silver (also called solid silver or sterling silver). It contains at least 92.5% silver, supplemented by 7.5% copper. It is a very malleable material. This silver and copper alloy provides the strength necessary for the manufacture of this necklace. In addition, all Art'emi's silver jewelry bears the "925" hallmark, a sign of quality.
Concerned about its environment, Art'emi jewelry only uses recycled fine fabrics. This is why the fabric and color of the teddy bear figurine in the package vary according to availability.
Art'emi's child's silver chick necklace, a concentrate of softness.
This necklace honors our little ones. It's a necklace in their image, as soft as a chick, and just as cute and precious! In a few words, everything they represent and are to us! We also remind you that you can have all Art'emi creations delivered free of charge throughout Europe. In addition, the package will arrive with a certificate of authenticity and a one-year guarantee. Finally, we remain at your entire disposal to answer your questions about the purchasing and manufacturing process.
Also succumbing to the irresistible charm of our splendid customizable necklaces for children