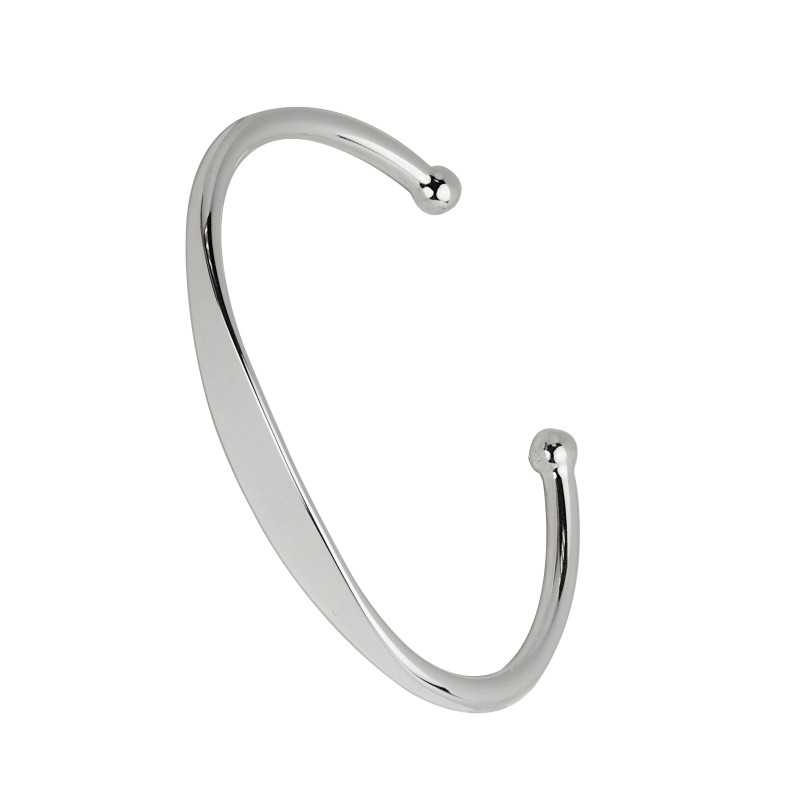  
Rigid slave bracelet personalized child
Solid silver 925
Number of characters: 10 maximum
Small: size children/teenagers
Medium: teen/female size
Wide: men's waist
Free engraving
Free shipping - Ships within 24-48 hours
Product customization
Don't forget to save your customization to be able to add to cart
General conditions of Sales
Delivery policy
Returns policy
Personalized child slave bracelet: the work ofart'emi
Are you looking for a jewelry gift idea to give to your child? Are you looking for a unique and original gift for a baptism or for a birthday? It is true that, finding a gold jewel or a silver jewel for children is not easy. Indeed, children are not easy in terms of gifts. As a result, they do not always pay attention to their affairs. This is the reason why you need a quality jewel that will not be easily damaged. So, call on the jewelry store art'emi for a solid silver bracelet, original and unique.
Art'emi and know-how
To begin with, the jewelry brand art'emi has been working for a long time in the customization of several kinds of jewelry: gold bracelet, chain, gold necklace, gold ring, ring, chain, cufflinks, creoles, necklace, chain necklace, silver pendant, medallion, neckline, pendant necklace, engagement ring and many more. In addition, you can customize all our jewelry. You can write words, or even an important date not to forget or a drawing. You can engrave what you want endlessly on your jewelry of the brand Art'emi.
The jewelry brand Art'emi will be happy to answer all your questions. Also, we will be happy to advise you. Whether on the choice of engraving or in the selection of the personalized children's bracelet in solid silver with 925 hallmark, to offer.
Art'emi and the child personalized slave bracelet
As mentioned earlier, a child personalized slave bracelet is the perfect gift to give to a child who is dear to you. It is also an original gift while remaining sober and discreet, thanks to the unique engravings that you can have inscribed on it. It should be noted that our engravings are completely free.
Then we offer different kinds of bracelets made with precious metals, such as tourmaline, vermeil, leather, turquoise, pearls, mother-of-pearl, fine stones, rose gold, solid silver, white gold, semi-precious stones, agate, rose quartz and many more. art'emi jewelry differentiates itself, not only in the customization of your jewelry, but also in its impressive work with solid silver. So, if you are eager to offer a unique, original and elegant gift. Call on the expertise of the jewelry store art'emi.
For children, we also designed the girl character bracelet. Of the same type, we have the boy character bracelet : a jewel with their effigy. The jewelry brand Art'emi also offers its collection of men's and women's jewelry, with gold and silver jewelry. You will have timeless in your jewelry box to be glamorous, trendy and discreet this season. Feel free to visit our website to take a look at our collections of jewelry to engrave.
Specific References
ean13

5462835160949

upc

543522633160