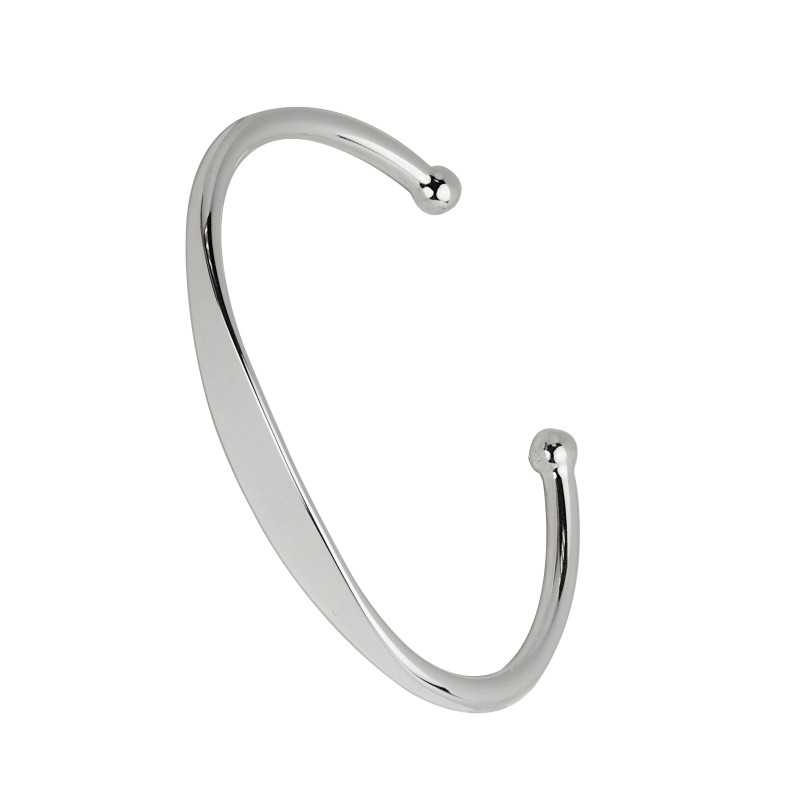  
Rigid slave bracelet personalized child
925 sterling silver
Wrist size (16-18 cm)
Number of characters: 10 maximum
Free engraving 
Free delivery 
Product customization
Don't forget to save your customization to be able to add to cart
Privacy - Security Policy
your personal data
Delivery policy
Everything you need to know about delivery
Return policy
Everything you need to know about the return
Slave bracelet personalized child: the work of art'emi
Are you looking for a personalized child slave bracelet? Are you looking for a unique gift for a christening or a birthday? It is true that finding a piece of jewelry for children is not easy. Indeed, children are not easy in terms of gifts and do not always pay attention to their belongings. That's why you need a quality piece of jewelry that won't be easily damaged. Then call on the art'emi jewelry store for an original and unique solid silver bracelet.
Art'emi and its know-how
To begin with, art'emi has been working for a long time in the personalization of several types of jewelry. Then, we make for you different types of necklaces, bracelets, cufflinks, etc. In addition, all our jewelry can be personalized with words or phrases, or even with an important date to remember or a drawing.
You can ask us all your questions by phone or by visiting our store located on Avenue Louise. We will also be happy to advise you on the choice of engraving or the selection of a personalized children's bracelet to offer.
Art'emi and the rigid slave bracelet personalized child
As mentioned above, a child's personalized slave bracelet is the ideal gift to offer to a child who is dear to you. It is also an original gift thanks to the unique engravings you can have inscribed on it. It should be noted that our engravings are completely free of charge.
Then we offer different kinds of bracelets: bracelets, target bracelets, medal bracelets, drop-shaped jewelry and many other formats. It is undeniable that art'emi jewelry stands out, not only in the personalization of your jewelry but also in its impressive work with solid silver. So, if you are eager to offer a unique, original and elegant gift. Call on the expertise of art'emi jewelry.
For children, we have also designed the girl character bracelet and the boy character bracelet: a jewel in their image.
Specific References
ean13

5462835160949

upc

543522633160