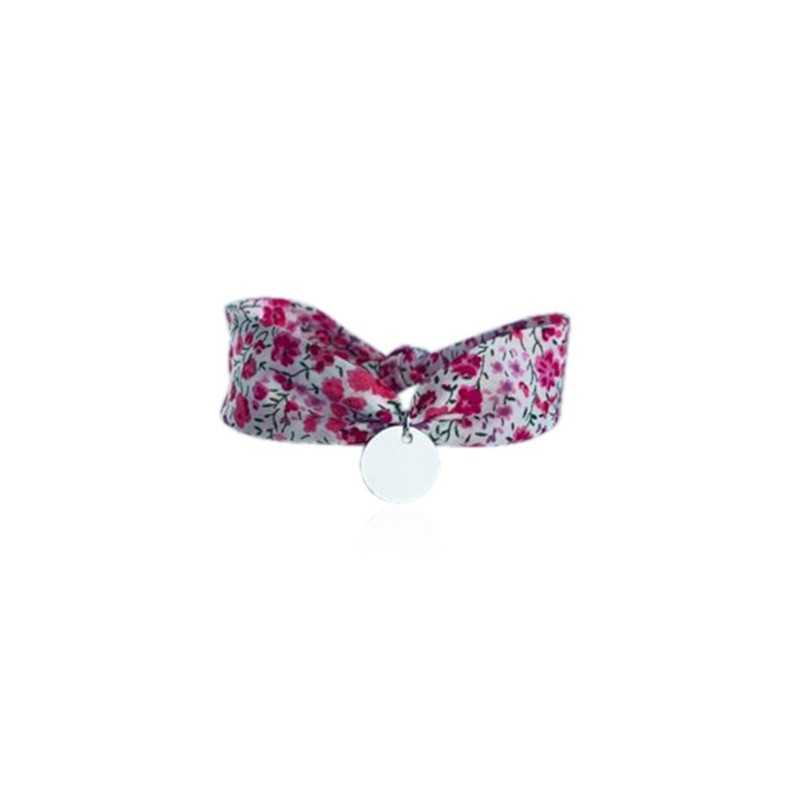  
Liberty 15 mm medal bracelet to engrave wide child
Massive silver 925
Weight: 2.63g
Size: Adjustable
Medal diameter: 15 mm
Number of characters: Recto/Verso: 20 characters
Free engraving
Free shipping - Ships 24-48 hours
Product customization
Don't forget to save your customization to be able to add to cart
General conditions of Sales
Delivery policy
Returns policy
The freshness of the liberty bracelet child medal
Not sure what to give a child at a special event such as a birthday, a Christmas present or a baptism? The Art'emi jewelry has the solution for you: the 15 mm children's liberty bracelet. The liberty is a print full of freshness that around the wrist will make a chic and original look. This is the perfect gift for your child, nephew or godson. The liberty bracelet is made up of a floral printed fabric and a customizable 15 mm medal, enough to delight your imagination.
You also want ideas for a gift for the birth of a little boy? Our blog page is made for that!
Personalize your children's liberty bracelet for a unique piece of jewellery
We always seek to differentiate ourselves with ever more personal gifts. That's why Art'emi jewelry store offers this personalization service for your jewelry, free of charge. As a result, you can customize the 15mm children's liberty bracelet and make it unique. For example, it is possible to write the child's first name on one side, and then, on the other side, you can add a symbol such as his astrological sign. In addition, we offer a wide range of typography. Let yourself go and create the jewel that looks like the person who receives it.
Quality at Art'emi
First of all, Art'emi created quality jewelry using exceptional materials such as gold and solid silver. Finally, the jeweler creates her creations with an ancestral method. As a result, her jewellery is of a high quality and very robust. The medal necklace is made of solid silver, made of 92.5% pure silver and 7.5% copper. This necklace is therefore very strong and resistant.
Finally, you can also find the range of jewelry medals with the customizable child medal necklace,the men's medal bracelet, but also the customizable women's medal necklace. There's something for the whole family!
Specific References
ean13

5470749214795

upc

547234754519