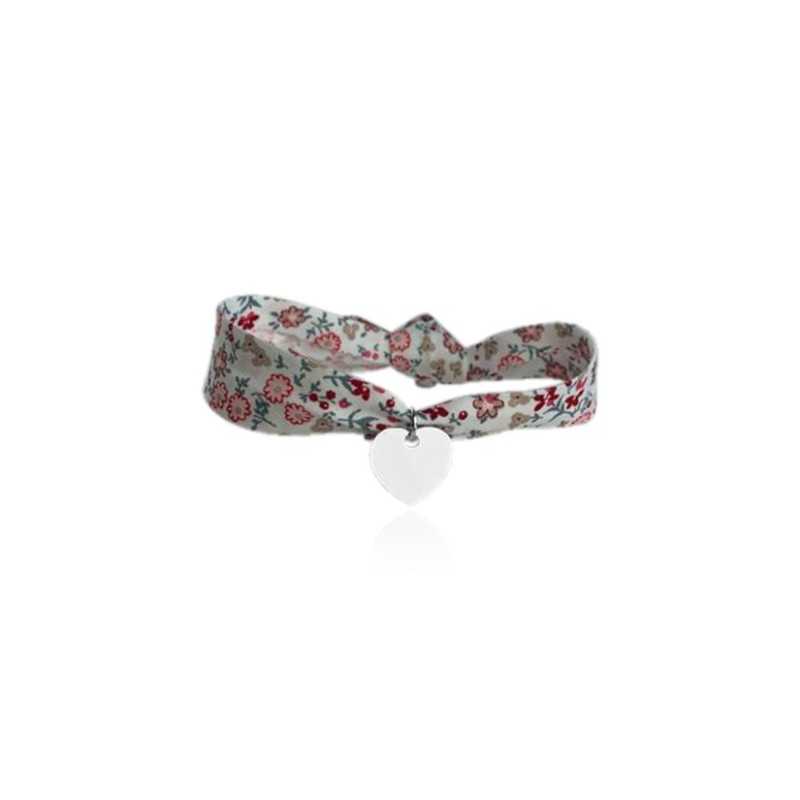  
Liberty bracelet large silver heart to engrave woman
Massive silver 925
Weight: 2.28gr
Size: Adjustable
Medal diameter: 15mm
Character number: Recto/Verso: 8 characters
Free engraving
Free shipping - Ships within 24-48 hours
Customization
Don't forget to save your personalization so you can add it to the cart
General conditions of Sales
Delivery policy
Returns policy
Why choose this bracelet? 
The Liberty large heart bracelet is a must in our jewelry box! Indeed, with its many colors and its original side, it fits with all your outfits. Irresistible, you will not be able to do without it. Moreover, the Liberty large heart bracelet is to be engraved, which allows you to make it even more unique. Dare to be original with the Liberty bracelet. It will bring you joy in your everyday life thanks to its colors, each one more sparkling than the other. 
You want more? Discover also our coral collection jewels such as the coral creole earrings or the coral necklace for women. 
A Liberty bracelet forever 
It is true that Art'emi jewelry is made to last over time. We strive to guarantee you an unforgettable experience at our side. That's why we offer you incredible services! The first one? Free delivery anywhere in the world! The second one now? Free personalization of your jewelry! 
In addition, the jeweller Artémi, a great passion for jewelry, offers you quality jewelry. Indeed, the bracelet Liberty large heart is made of solid silver to guarantee you an incomparable solidity. Moreover, all the silver jewels have the punch 925 in pledge of quality. 
You wish to know how to clean your silver jewels without damaging them? Discover our blog page dedicated to silver jewelry!
Personalize your Liberty Large Bracelet
Take advantage of this completely free service and personalize the silver heart pendant of your Liberty bracelet. This is your opportunity to add your personal touch to a unique piece of jewelry. Thanks to engraving, you can make an event or an important date last forever. 
You want to know how to have your bracelet engraved? You will find the steps to follow to personalize your jewelry in the images. 
Finally, the Art'emi team remains at your disposal for any further information, so don't hesitate to contact us ! 
Specific references
UPC

545012221352

EAN-13

5400692212586