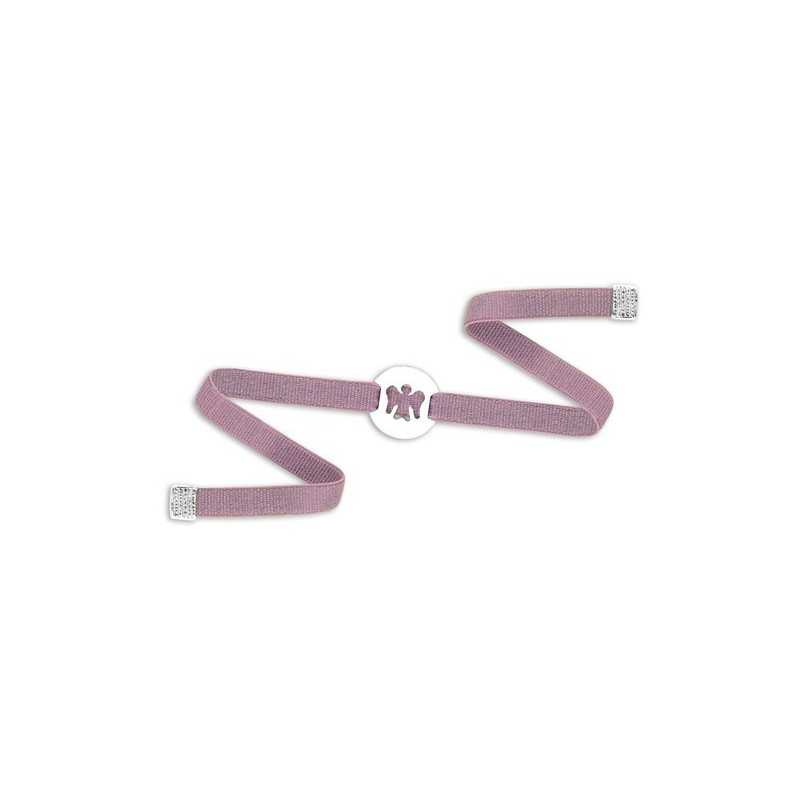  
Bracelet angel medal woman
Solid Silver 925
Adjustable elastic size
Elastic width: 6 mm
Plate diameter 15 mm
Number of characters: 10 maximum per side
This bracelet comes in several colors
Free engraving
Free shipping - Shipped within 24h-48h
Customization
Don't forget to save your personalization so you can add it to the cart
General conditions of Sales
Delivery policy
Returns policy
Bracelet angel medal woman: a divine jewel
Would you like to indulge yourself with a unique bracelet that looks like you ? Whether it's your mother's, friend's, wife's birthday or a gift from you to yourself, come closer, I promise we won't bite! Would you like to offer her a delicate and refined piece of jewelry ? Turn to this pretty angel medal bracelet woman silver from art'emi. Mounted on an adjustable elastic ribbon, it will fit perfectly to your wrist and enhance it in the most beautiful way. The elastic ribbon is also available in several colors to satisfy all your desires. It will dress your wrist day and night.
Art'emi and silver jewelry making
The art'emi jewelry offers you quality jewelry made from exceptional materials. Here, the elastic bracelet angel medal woman is made from 925 silver (also called solid silver, fine silver or sterling silver). This type of silver contains at least 92.5% silver, as well as 7.5% copper. Indeed, pure silver is a fairly malleable material. It is this alloy of silver and copper that gives it the robustness necessary for the manufacture of this bracelet. The "925" hallmark is present on all our silver jewellery as a guarantee of quality.
Concerned about its environment, art'emi jewellery only uses recycled fine fabrics. This is why the fabric and color of the teddy bear figurine in the package vary according to availability. Our jewelry is meticulously designed to guarantee impeccable quality.
The specificities of the elastic bracelet angel medal silver art'emi
First, the wide range of colors available for the elastic band makes this bracelet a unique piece of jewelry that suits you. It will adapt to each wrist. In your image, this elastic bracelet angel silver medal woman is both thin and discreet. It can easily dress all your outfits. In addition, we remind you that you can have your order delivered anywhere around the world, and this free of charge. We also provide you with an engraving service, also free of charge. Finally, we are of course at your disposal to advise you and answer all your questions.
Still in the theme of angels, have a look at our silver angel bracelet and the angel necklace. You will also most certainly like all the elastic bracelets in our collection.
Specific references
UPC

543395797761

EAN-13

5498216254518