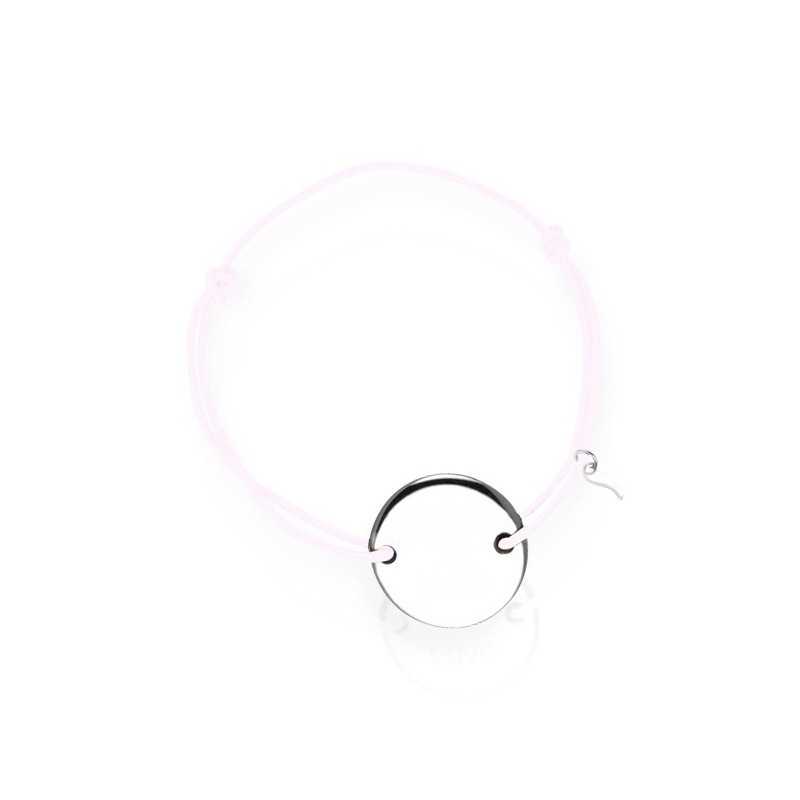  
Silver medal bracelet personalized man
925 sterling silver 
Diameter of the coin: 2 cm 
Cotton rope 
Adjustable size 
Number of characters: 30 maximum per side 
Personalize the bracelet by choosing the engraving and cord color of your choice
Possibilty to engrave on both sides
Free engraving 
Free shipping - Ships within 24-48 hours
Customization
Don't forget to save your personalization so you can add it to the cart
General conditions of Sales
Delivery policy
Returns policy
Silver medal bracelet personalized man - for demanding men
Finding a distinguished, resistant and customizable piece of jewelry is not necessarily easy. Fortunately, Artemi, a Brussels designer of unique jewelry, has developed a whole range of customizable creations. Surrender to the charm and elegance of our silver medal bracelet personalized man.
The characteristics of this original creation
To begin with, art'emi always designs its jewelry from the purest and finest materials possible. This is why this bracelet is made of 92.5% silver and 7.5% copper. Pure silver is far too light to be used in jewelry, but thanks to the presence of copper, it acquires the strength that is expected of a jewel. Because it is mainly made of silver, its shine and light tint never fade, even if you wear it every day. The medal, also in Silver 925 silver, can be engraved on one or both sides. This personalization system makes it a perfect gift for a man you love: a father, a friend, a nephew, etc. All would be satisfied by the beauty of this bracelet.
Would you like to offer this beautiful silver medal bracelet to a man? Engraving and delivery are free of charge. The same is true for all other art'emi creations.
The silver medal bracelet personalized man: a must for jewelry
This jewel, sober and refined, is above all very easy to wear and adorns all outfits with an elegant something. Its personalization makes it a unique bracelet, which does not exist anywhere else. Silver, a noble and pure material, does not generate an allergic reaction and is therefore suitable for all skin types. The medal bracelet represents the ally of all men of taste, so why not you?
Are you looking for a gift idea ? Consult, in addition to this magnificent jewel, our other creations for men. Discover now our 925 silver slave bracelet.
Specific references
UPC

545714142108

EAN-13

5491584226866