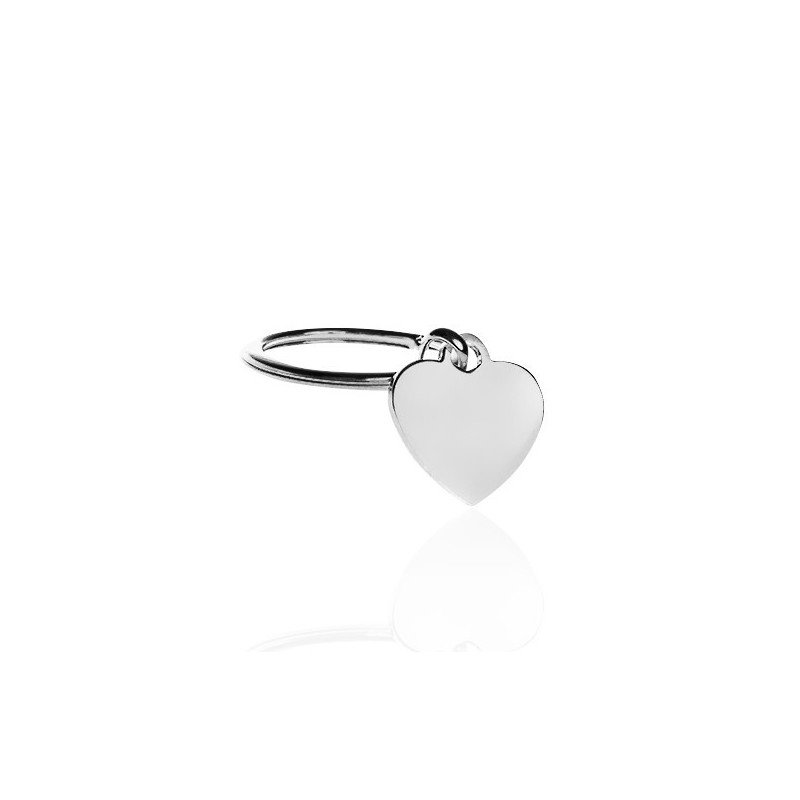  
Key ring heart silver personalized woman
Massive silver heart keyrings
Length of pendant: 3.5 cm
Length of pendant: 3.5 cm
Opportunity to burn on each side
Number of characters: 40 maximum per face.
Free engraving
Free shipping - Ships within 24-48 hours
Customization
Don't forget to save your personalization so you can add it to the cart
General conditions of Sales
Delivery policy
Returns policy
Heart key ring silver personalized woman: the must-have of all women
Discover the essential accessory of art'emi jewelry: the silver heart key ring personalized for women. This superb keychain will delight the hearts of women of taste. Embellished with a personal engraving, this unique creation will reach its target audience in the heart.
Solid silver and free engraving
Made of 92.5% silver and 7.5% copper, this brilliant and solid key ring will remain with its owner for a long time. Thanks to the presence of copper, it resists handbag tests without any problem. Keychains with a soft heart, you can have one or both sides engraved. A date, a symbol, a first name, a sentence, or other, choose what you would most like to write on it. In order to satisfy you completely, art'emi does not charge you for the personalization of these jewels and accessories. By clicking on the key ring, you can preview the rendering of your engraving on this heart. You can even select the typeface you prefer: classic or English.
Why offer this silver heart keychain personalized woman?
A key ring accompanies us wherever we go. However, most women do not have a key ring that matches their beauty. Thanks to this art'emi creation, this time is over. So give your friend, wife, mother, sister, etc. the accessory she deserves. Nothing would make her happier than to receive a keychain that symbolizes your love, engraved with a sweet note so that she can remember your affection for her every day.
It is possible for you to have this creation delivered free of charge. Simply fill in your recipient's address in the delivery address and yours in the billing address.
Did you like this silver heart keychain personalized woman? You will love our oval silver key ring for women and its counterpart: the oval silver key ring for men.
Specific references
UPC

548187358090

EAN-13

5477509950887