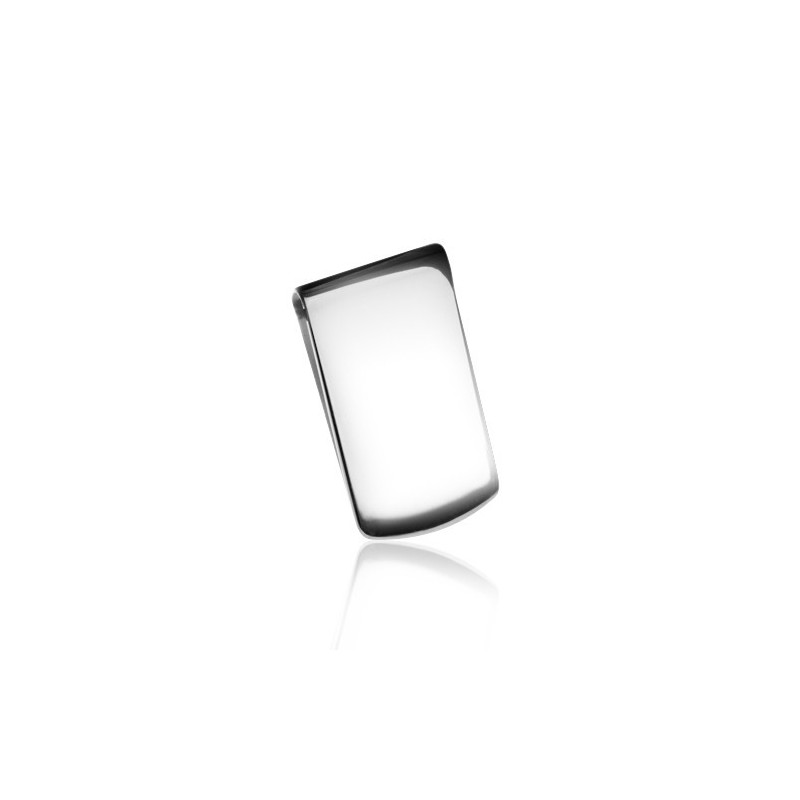  
Men's personalized silver money clip
MORE IN STOCK
Solid silver note clip 925
Width: 4 cm
Height: 2.5 cm
Possibility to engrave
Number of characters: 250 maximum.
Free engraving
Free shipping - Ships within 24-48 hours
Product customization
Don't forget to save your customization to be able to add to cart
General conditions of Sales
Delivery policy
Returns policy
Men's personalized silver money clip - the essential accessory for creative men
Are you looking for a special gift for your friend, husband, or family member? Do you want to find the essential accessory that he will use every day and that he will no longer be able to do without? Then you will be delighted with our silver money clip personalized man, from the art'emi jewelry store. Made of 925 solid silver, totally customizable, and therefore unique, this clip will make an ideal gift for a man you love.
Features of the money clip silver personalized man from the art'emi jewelry store
This accessory consists of an alloy of 92.5% silver and 7.5% copper. The high purity of these materials gives it a brilliant shine and great resistance. A money clip is very practical for people who travel with a lot of change in them. It is an unusual accessory, so it is not very well known. Thanks to art'emi, the money clip is back in style, with a sleek and modern design.
The money clip and its personalization
The little something extra we offer? You can have this beautiful silver money clip engraved for free. It then becomes the perfect gift, very beautiful attention, for a man you cherish.
Both parts of the clamp can be engraved with the inscriptions of your choice. You can, therefore, if you wish, have a quotation, a first name, a date, a drawing, etc. written on it freely. Choose from several different types of typography: English or classic, depending on the personality of the man to whom you will offer this unique accessory. If you wish to have these pliers delivered, please note that you do not pay for delivery or shipping costs.
Also discover our other accessories for men: the oval silver key ring. Custom Richard shirt collar stays and oval silver cufflinks.