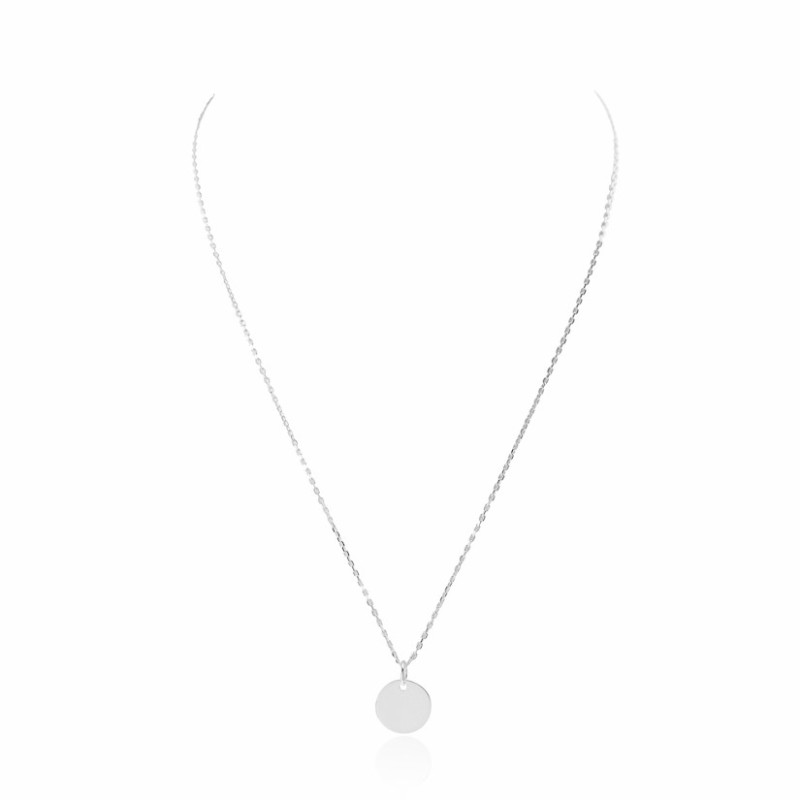  
Necklace medal round silver engraved 15mm child
Massive silver 925
Target diameter: 15mm
Chain Length: 42cm
Weight: 2.84gr
Number of characters: Recto/Verso: 20 characters
Free engraving
Free shipping - Ships within 24-48 hours
Customization
Don't forget to save your personalization so you can add it to the cart
General conditions of Sales
Delivery policy
Returns policy
The round medal necklace: a necklace for everyone
Looking for an accessory for your child? An original piece of jewelry that changes from the ordinary? Opt for the customizable round medal necklace for children. Your little one will be very elegant with this superb necklace and its customizable medal. Discreet and effective, it is the ideal jewel to offer!
Think of personalizing it
For a birthday, Christmas or a baptism, the round medal necklace is the ideal gift. However, you can also make this necklace even more unique by personalizing it. Indeed, you have the possibility to engrave the round medal of this jewel with the child's first name, initials, date of birth or with a symbol. Leave room for your imagination, as for example, you can write the initials of the child on one side, then, on the other side, put the drawing of his fetish animal or his date of birth. This is the perfect gift for a child. It is a necklace that the little one will be able to keep for a very long time. 
Quality jewelry: the necklace round medal child 
Art'emi jewelry designs its jewelry from exceptional materials. Therefore, the jewels are of excellent quality. Here, the medal necklace is made of solid silver (or also called 925 silver or sterling silver). This metal consists of 92.5% pure silver and 7.5% copper. That is why the necklace is very strong and resistant. Sterling silver is a soft and light metal, which is perfect for children. 
This necklace is also available in 10mm. 
Discover also our collection of silver jewelry from Art'emi jewelry store. 
Finally, the Art'emi team remains at your disposal for any information on customization or on a particular piece of jewelry. We will be delighted to answer you.
Specific references
UPC

544137059734

EAN-13

5440913725396