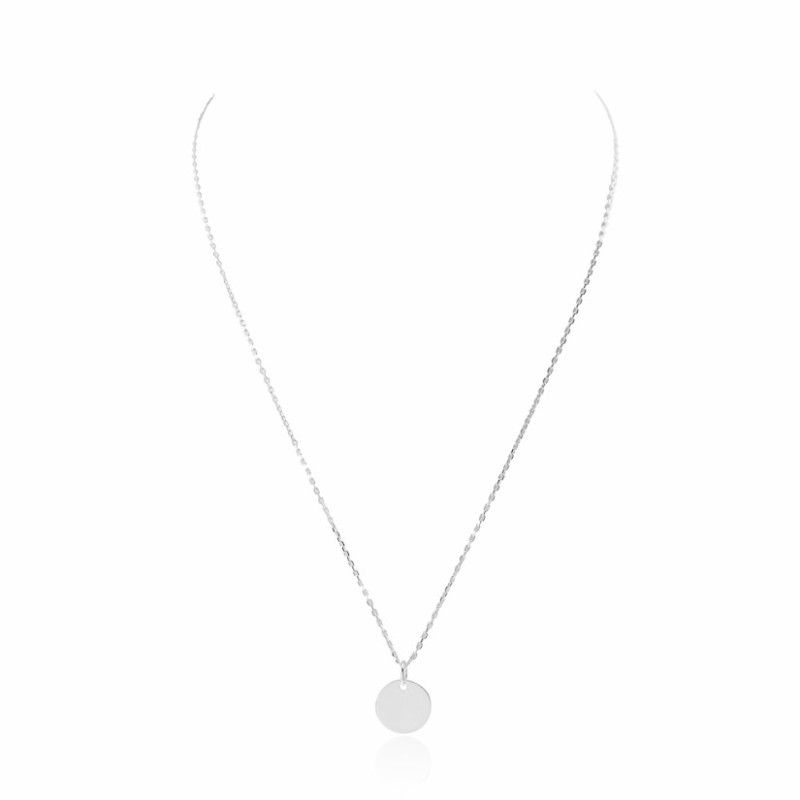  
Necklace medal round 15mm man
Solid Silver 925
Diameter of the medal: 15mm
Chain length: 50cm
Weight: 2.84gr
Number of characters: Front and Back 20 characters
Free engraving
Free shipping - Shipped within 24h-48h
Customization
Don't forget to save your personalization so you can add it to the cart
General conditions of Sales
Delivery policy
Returns policy
The trendy necklace 
The medallion necklace makes you eye? no wonder, it's the trendy necklace! Indeed, this fashion accessory brings a touch of freshness to all your outfits. To begin, the medal necklaces are very varied, bohemian, classy, romantic ... And each model will guarantee style to your outfit. Moreover, the medal necklaces are very often customizable, which is the case of our round medal necklace for men. Do not hesitate any more and opt for this necklace at the point of the fashion.
Round medal necklace to be personalized at Art'emi
 Art'emi offers customizable jewelry for all: women, men and children. First, choose what you want to write, for example: a first name, a love word, a date, a drawing... Then, choose your type of writing, we have a wide choice of typography. 
The customizable jewel is obviously not a simple jewel. Obviously, it is the best way to remember a specific moment in your life or the people you love. In addition to having an elegant jewel, we will materialize for you a unique memory through this necklace medal round man. It is an original gift that will make the person you give it to smile. Discover our blog about the first name necklace, the new trend. You will learn more about the medallion necklace and engraving. 
Art'emi at the service of quality 
This necklace is made of solid silver 925. This means that it consists of 92.5% silver and 7.5% copper. In this way, we manufacture for you jewels of a great robustness. Moreover, this jewel exists with a medal in different sizes. It exists in 1.5 cm and 2 cm diameter. You can find these models in the tab of our customizable jewels. 
In addition, art'emi would like to offer you two of its services: the engraving of your jewel as well as the delivery of all your jewelry, from wherever you are.
Specific references
UPC

543761376774

EAN-13

5442884527078