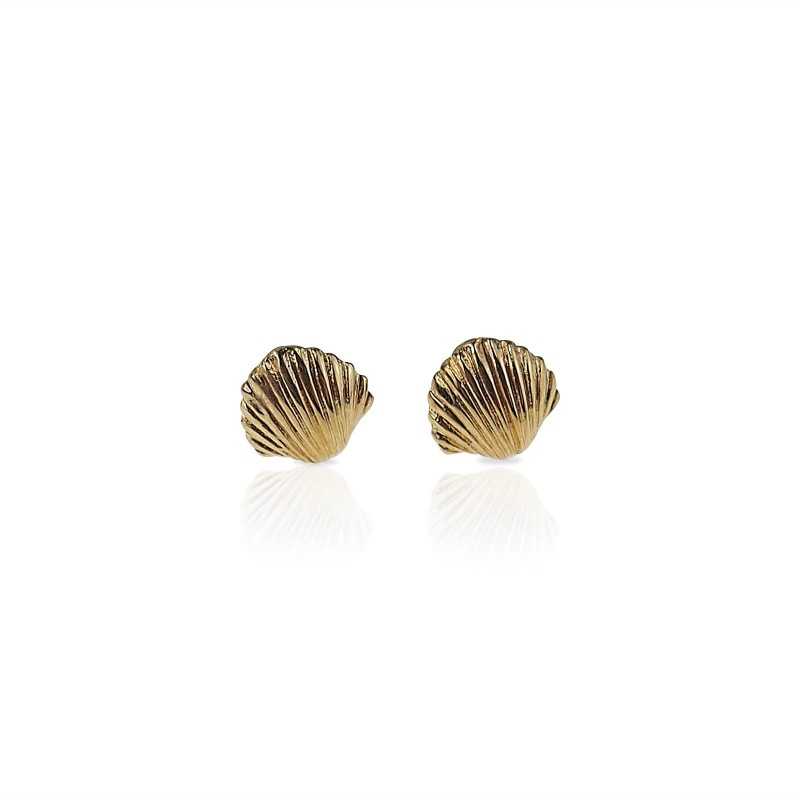  
Vermeil seashell earrings
Shell-shaped earrings
18-carat yellow gold plated
Dimension: 7x7.5 mm
Weight: 1.1 g
Free shipping - Ships within 24-48 hours
General conditions of Sales
Delivery policy
Returns policy
Vermeil shell earrings: a trendy pair
Vermeil shell earrings are the 3rd link in the seaside collection. It is the choice par excellence to dress your summer outfits. Perfectly adapted to your summer wardrobe, they will bring a little touch of freshness and originality. Lightweight and easy to wear, you will never leave them! They are the essential accessory for women who can not stand earrings that are too showy, long and moving. And in addition, icing on the cake, small earrings are super trendy!
Art'emi synonymous with quality
The art'emi jewelry store highlights its quality jewelry made from exceptional materials. Here, vermeil shell earrings are made from vermeil. This is 925 silver having received a gold plating with a minimum thickness of 3 microns. The gold used for plating is 18-carat gold, consisting of at least 75% pure gold. In addition, vermeil is a material with several advantages. First, it gives no allergy since it is silver covered with gold, two hypoallergenic metals! Then, the bond between the two metals that constitute it gives an extraordinary resistance.
Why succumb to vermeil shell earrings?
Evocative of the afternoons spent by the sea admiring the splendid schools of fish, the vermeil shell earrings will take you back to the warm sand of last summer. Just like that light sea breeze that stroked your legs and tickled your face, it will bring a fresh wind to your outfits. On the other hand, you can have all our creations delivered to you for free and those, in any world. Finally, the #happyfamilyartemi remains at your disposal to answer all your questions.
For a real sailor look, pair these earrings with the marine bracelet.
Specific references
UPC

543292523548

EAN-13

5467558800424