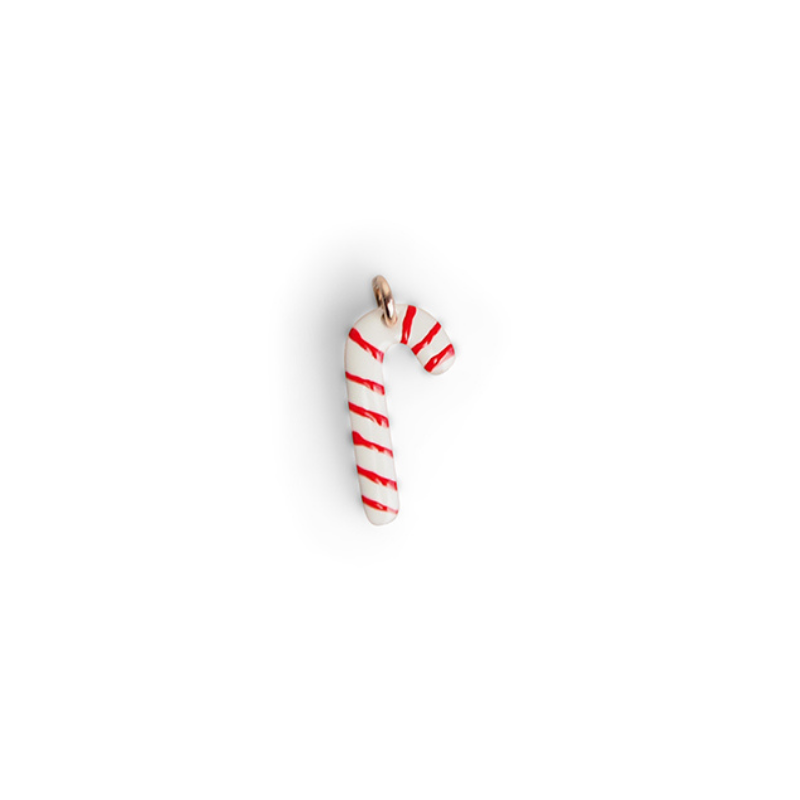  
Barley sugar pendant in solid silver woman
Solid Silver 925
Double-sided barley sugar pendant in red and white enamel
Pendant dimension: 16mm x 7.5mm
Free shipping - Ships within 24-48 hours
General conditions of Sales
Delivery policy
Returns policy
The perfect pendant for Christmas parties
Your Brussels jewelry designer presents her collection of enamel charm. Your new fancy pendant will become indispensable for the holidays. This silver barley sugar pendant will perfectly dress your look whether it is golden, silver, colored or neutral. With its red and white enamel, it will add a touch of original while remaining elegant and sober. It will be perfect for yourself or for a gift idea for the holidays. So, do not hesitate anymore, it will become your favorite fashion accessory, it will not leave you!
Then our Christmas jewelry collection is made up of other jewelry, with charms of different colors. If you want to discover them, we invite you to go to the pendants category of our website.
A quality worthy of the greatest jewelry stores
Our jewelry store uses ethical materials of high quality. Each creation is unique and handmade. It is with the greatest care that the Belgian jeweler, design and create her timeless jewelry. We make our jewelry from precious metals such as solid silver 925, yellow gold, rose gold, vermeil as well as semi-precious metals such as copper. Our designer's jewelry is made of 92.5 % silver and 7.5 % copper. The alloy of these two materials makes the jewel very resistant and makes it last over time. We use sterling silver very often, it is resistant to external attacks.
Especially since Art'emi also uses semi-precious stones such as turquoise, pink tourmaline, rose quartz, mother-of-pearl, black agate and coral. It is with pleasure that we invite you to discover the materials and properties of the precious stones of each by clicking right here.
Find the perfect pairing to complement your silver barley sugar pendant
In fact, it is with the greatest pleasure that we offer you ideas to associate your pendant with your necklace flush with your neck and that will take place in your jewelry box!
So, in order to be able to highlight your enamel pendant, you can associate it with the chain mesh gourmette silver flush neck for women. In addition, this timeless necklace in sterling silver, with a length of 50 cm of necklace style, will perfectly sublimate your neckline accompanied by its pendant. This adjustable forced chain, discreet and refined, will be worn with all outfits.
Then, to accessorize your look at best, we offer the oval silver ring customizable woman. This solid silver drop ring for women with the 925 hallmark , will be worn for all occasions and will bring a touch of originality through its shape while remaining glamorous and trendy. It will make your finger shine and fit perfectly.
Engraving to personalize your jewel
So in addition to creating unique and original jewelry. Art'emi personalizes your jewelry in his engraving workshop in Brussels. Thanks to its know-how worthy of a great jewelry, you can engrave many jewels such as a signet, a gourmet bracelet, a necklace, a medallion for men, women and children. We engrave each jewel with meticulousness and delicacy, so you can entrust it with all kinds of jewelry, even the most precious jewelry composed of precious stones such as emerald, ruby, sapphire or diamonds.
Customizing your jewel makes it unique with a strong sentimental value. Our jewelry store offers you engraving ideas, to discover them, we invite you to click here.
To finish in style, customization is completely free ! So, go for it, and don't wait any longer!
Questions about the silver barley sugar pendant?
In addition, it is with great pleasure thatArt'emi will answer your questions, whether for a gold or silver ring, a silver chain, earrings, a pendant necklace, a leather strap, a gold chain or a rush for women, men or children. You will inevitably find your happiness and the ideal gift on our online jewelry store!
Finally, you can contact us directly by clicking here! Our women's jewelry is made for all occasions such as an engagement or for a birthday gift. It is with impatience that we await your order, that we will deliver to you in a beautiful case.
Specific references
UPC

540912388709

EAN-13

5489033475903