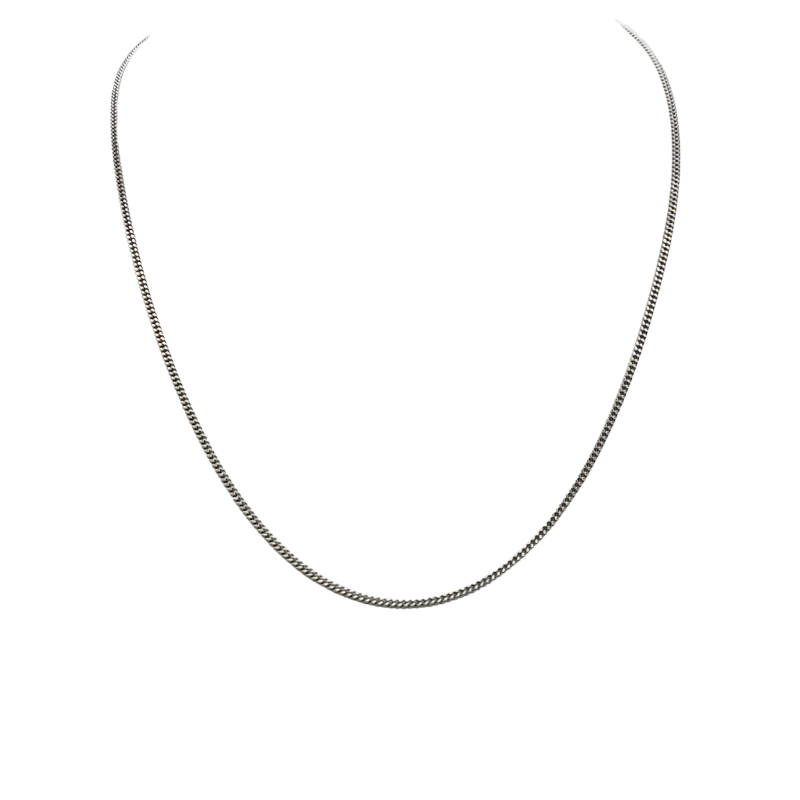  
Gourmet silver chain woman
Solid silver 925
Weight: 5,06gr
Length: 50 cm
Free Shipping - Ships within 24-48 hours
General conditions of Sales
Delivery policy
Returns policy
The chain of all pleasures
Are you looking for a gourmet mesh chain woman of all pleasures, the one that will go with any of your outfits? Look no further, it is right here. The silver gourmet mesh chain is made for you. First of all, this chain is made from airy and slightly flattened rings. This type of mesh is very well known. This jewel, of great simplicity, will dress your outfits discreetly. However, you can also add a pendant or medallion, enough to customize your jewel to your liking.
Incomparable quality: money
The jewelry store Art'emi designs its jewelry with exceptional materials. Quality is very important in our workshops and we guarantee products that last over time. As a result, the women's gourmet mesh chain is made of solid silver (otherwise called 925 silver or sterling silver). It is an alloy of 92.5% pure silver and 7.5% copper, so this combination gives the jewel great strength and strength. In addition, the 925 hallmark attests to the quality. This solid silver chain is therefore of incomparable quality without being heavy. Indeed, silver is also appreciated for its lightness. Come and discover our know-how with the materials guide.
All possible possibilities: the gourmet mesh chain
Indeed, this chain mesh gourmette woman can be worn alone in all simplicity, but can also be embellished with a pendant, enough to satisfy all your desires. You can customize your jewelry to your liking. Therefore, you can choose a pendant that suits you and engrave it with a small message, initials or an important date in your eyes. Check out our blog on gift ideas to give your mom.
Finally, the jewelry store Art'emi offers you its two services totally free: the delivery and the personalization of your jewelry. What to dream about, isn't it?
Specific references
UPC

544162417653

EAN-13

5416233371629