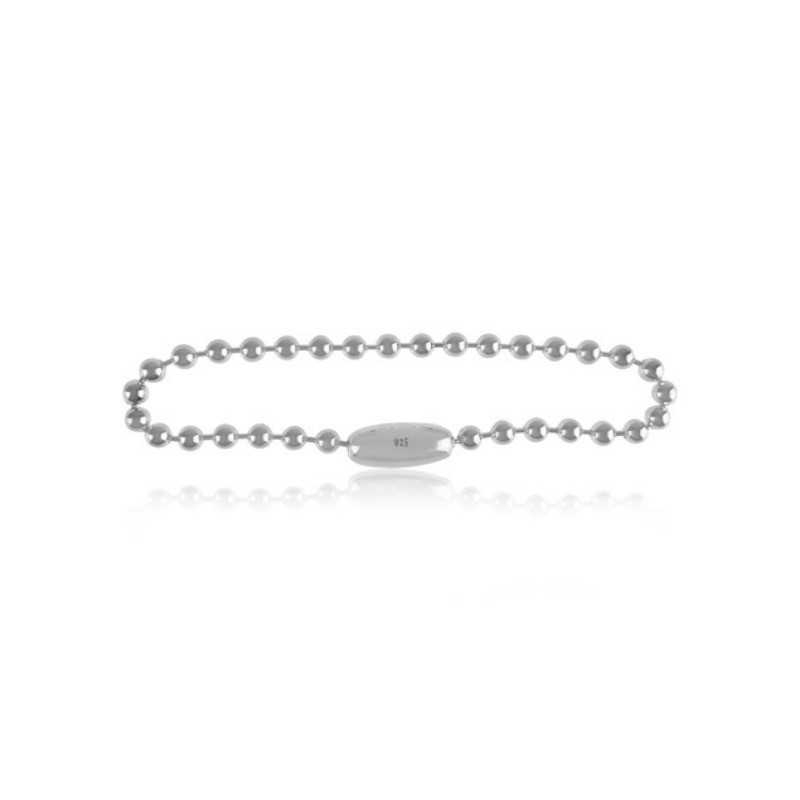  
Women's silver ball bracelet
Massive silver 925
Length: Adjustable
Weight: 1.80g
Free shipping - Ships within 24-48 hours
General conditions of Sales
Delivery policy
Returns policy
Women's silver ball bracelet: be chic at any occasion
Elegant, sober or sometimes completely relaxed, silver is a colour. This pretty silver ball bracelet woman catches the eye. In addition, it is very easy to accommodate everyday outfits as well as pretty evening wear. Finally, the good thing about pearls is that they can be worn in summer as well as in winter. In conclusion, this silver ball bracelet is timeless and timeless!
The know-how of Art'emi jewelry
Indeed, Art'emi does not skimp on the quality of its products. That's why this ball bracelet is made of solid silver. In particular, known as 925 silver or sterling silver, it is made up of 92.5% pure silver and 7.5% copper. This alloy gives the jewel an unrivalled strength and strength. It should be noted that money has long been considered a precious metal. However, this ball bracelet, is, despite its name, of great lightness, therefore this jewel will not be too heavy to wear on the wrist.
Discover silver lozenges or the oval silver keyring.
Ancient techniques
Artémi Vasilakis offers you quality jewelry, with remarkable technicality. Indeed, the designer makes all of her jewelry by hand using meticulous and delicate techniques. It uses a specific material adapted to each type of jewelry to combine precision, creativity and resistance. No doubt his art and know-how will live up to your expectations. Visit our blog page on Brussels jewellery.
Discover THE SERVICES OFFFERTS by the jewelry store Art'emi. First of all, the engraving of the jewelry is totally free, then the delivery of your jewelry is also free. We wish you the best experience with Art'emi.
Please let us know what you think on the site!
Finally, if you have any additional questions about personalization, a jewel or a particular request, send us a message. We'd be happy to help.