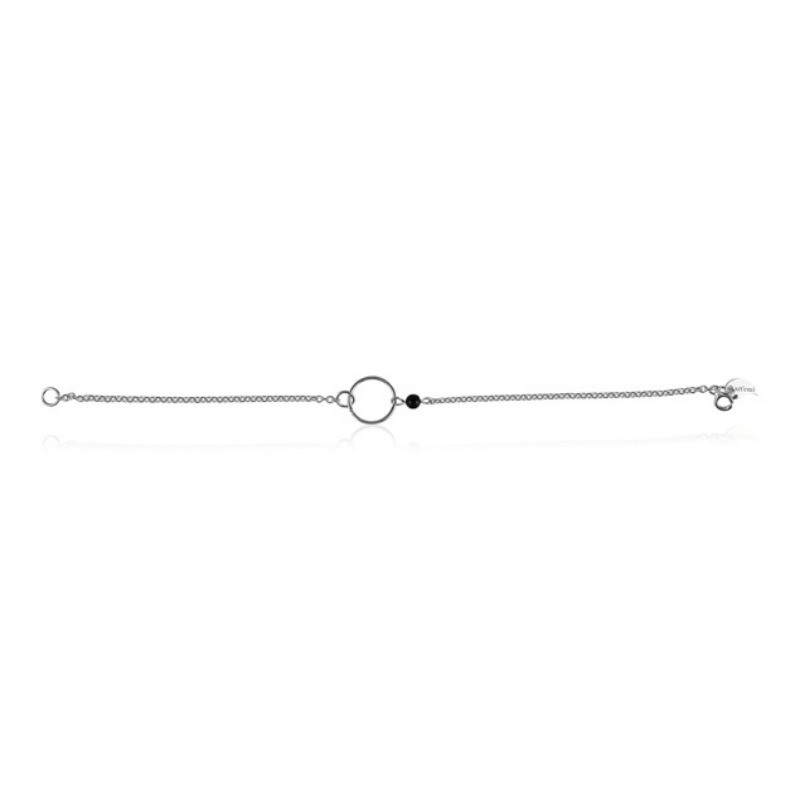  
Silver pearl black woman round bracelet
Massive silver 925
Semi-precious stone: Black Agate
Length: 16-17cm or 17-18cm
Weight: 1.80g
Free shipping - Ships within 24-48 hours
General conditions of Sales
Delivery policy
Returns policy
Black pearl silver round bracelet: the essential accessory
It is with sobriety and modernity that Artémi has made this sublime round round black pearl bracelet. This sleek, understated and refined bracelet will charm you. It will captivate you especially by its sophistication. Indeed, with its black agate beads, it is the essential accessory of a casual look! It will spice up your daily outfits as well as your evening wear. Nevertheless, it will perfectly give life and modernity to a more classic chic outfit.
A Jewel for Life by Artemi
Timeless, practical and with great know-how, the black pearl silver round bracelet will be your best friend every day! The Brussels jewellery store takes care to transform this practical jewel into something magical and unique, which will follow you throughout your life. We also remind you that you can have all of our creations delivered for free throughout Europe. Art'emi guarantees her jewelry for a year and also offers you to burn this necklace at your leisure, and this at no extra cost! Let your imagination run wild. We also remain at your disposal to answer all of your questions.
Massive silver round bracelet 925
The Brussels jewellery art'emi offers quality jewellery made from exceptional materials. The solid silver is composed of 92.5% silver as well as 7.5% copper. Indeed, pure silver is known as a very malleable material. It is this combination of silver and copper that gives the material the solidity needed to make this necklace. All of our silver jewellery bears the "925" punch as a sign of quality.
Want more? Also check out the black bead necklace to make a total look. Not only do we offer jewelry for women and children, but also for men like the silver rush bracelet. Come for a walk on our website!
Specific references
UPC

540581626089

EAN-13

5411421999999