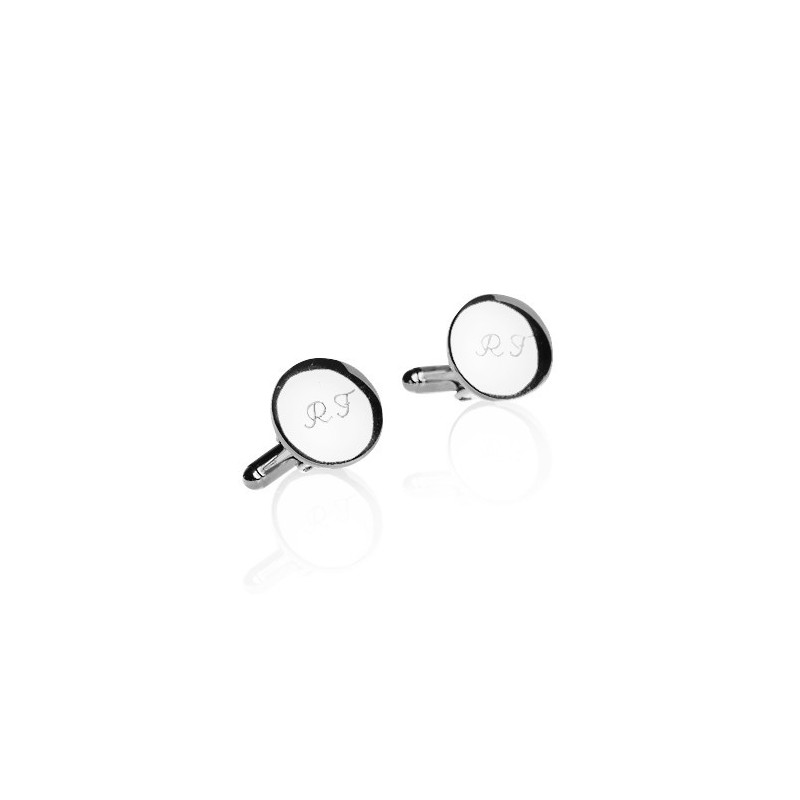  
Round cufflink personalized man
Cufflinks
Sterling silver
Shape: circular 
Size: 1,5 cm of diameter 
Number of characters: 25 maximum (on each cufflink)
Free engraving
Free shipping - Ships within 24-48 hours
Customization
Don't forget to save your personalization so you can add it to the cart
General conditions of Sales
Delivery policy
Returns policy
Personalized round cufflink for men: bring originality to your shirt
It is the small details that often have the greatest importance. To enhance your outfit with charm and originality, you need a unique accessory. Among its many creations, art'emi has designed this superb round cufflink personalized man.
The materials used to make it
The cuff link is an essential accessory for all men of character, who want to bring a certain something to their outfit. In order to meet the most demanding requirements, we work with the best materials. The discreet and subtle solid silver creations retain their new appearance for several years. Thanks to their composition with 92.5% silver and 7.5% copper, these accessories are resistant to the vagaries of time. The same applies to 18-carat gold cufflinks, which will not fade even after long periods of time hanging from a shirt.
The round cufflink personalized man from the art'emi jewelry store
Its round shape gives it a soft and smooth appearance, perfect for men who want to assert themselves without imposing themselves.
This accessory can be customized as desired, according to your wishes. It is, therefore, the perfect gift for a husband, friend, dad, etc. You can have a small discreet message written on it. The engraving, according to your preference, will be classic or English. Via our e-shop, you can already have a preview of how your registration looks on this must-have accessory. However, do not hesitate to ask for tailor-made advice by e-mail or by visiting our store on Avenue Louise. In order for all men to be able to afford the luxury of our creations, art'emi does not charge for engraving. So you can enjoy this unique customization without fear.
Also discover all the shapes of the art'emi accessories: the rectangular cufflink, the square cufflink, and the oval cufflink.
Specific references
UPC

548222001899

EAN-13

5482705713068