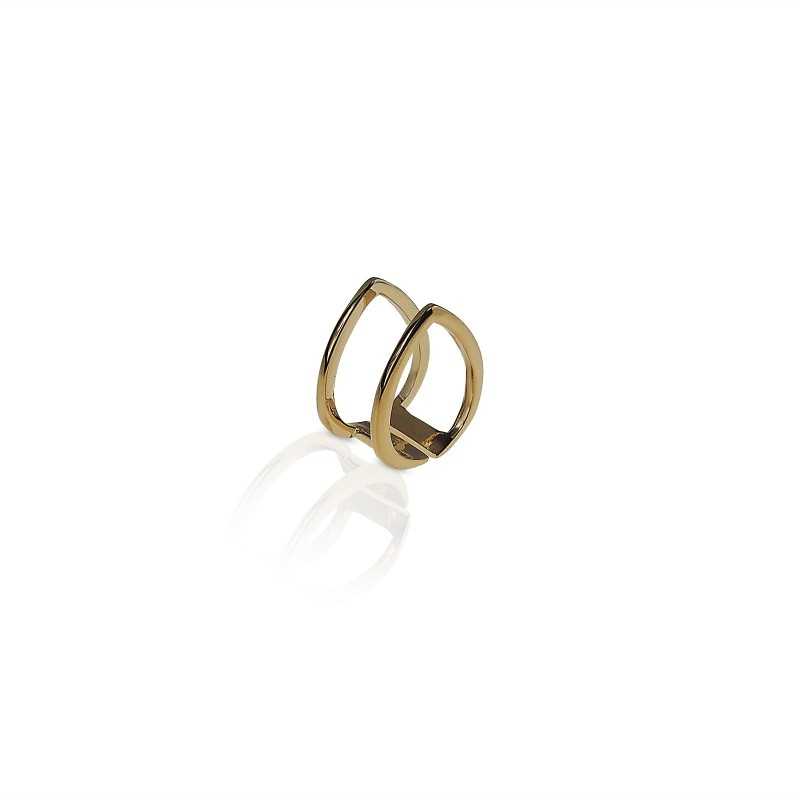  
Water drop cartilage earring
Mono earpiece for cartilage in the shape of a drop
Massive silver 925
18-carat yellow gold plated
Weight: 0.7g
The size of the gout; 1.2 cm x 1 cm
Free shipping - Ships within 24-48 hours
General conditions of Sales
Delivery policy
Returns policy
Water drop cartilage earring: a timeless earring
You don't have pierced ears but still look elegant and want to dress your delicate ears? Art'emi has the solution and thought of you with the silver water drop cartilage earring. It's a good compromise, isn't it ? This earring is one of the current trends. It is easy to clip and painless! As a bonus, it offers you a sexy and rebellious side.
Vermeil, one of the leading materials of art'emi
The Belgian jewelry company art'emi highlights its quality jewelry made from exceptional materials. Here, the silver cartilage earring is made from solid silver (also known as 925 silver or sterling silver). This metal contains 92.5% silver and 7.5% copper. All our silver jewelry bears the "925" hallmark as a sign of quality.
In addition, a vermeil variant also exists. This is 925 silver that has been plated with gold with a minimum thickness of 3 microns. The gold used for plating is 18-carat gold, made up of 75% pure gold. In addition, vermeil is known for its many advantages. For example, it does not give any allergies since it is silver covered with gold, two anallergic metals! In addition, it is known that vermeil is highly resistant.
The cartilage earring in art'emi vermeil, a universal jewel
Discreet but with this sexy touch, the earring for gilt cartilage will make you crack. It combines very easily with other pairs of earrings for those with pierced ears. Finally, we remind you that you can have all our creations delivered free of charge, and those, anywhere in the world. We also remain at your entire disposal to answer all your questions.
For an even more sophisticated complete look, combine this sublime earring with the art'emi drop collection. Be beautiful and rebellious with art'emi!
Specific References
ean13

5415820808722

upc

541582080364