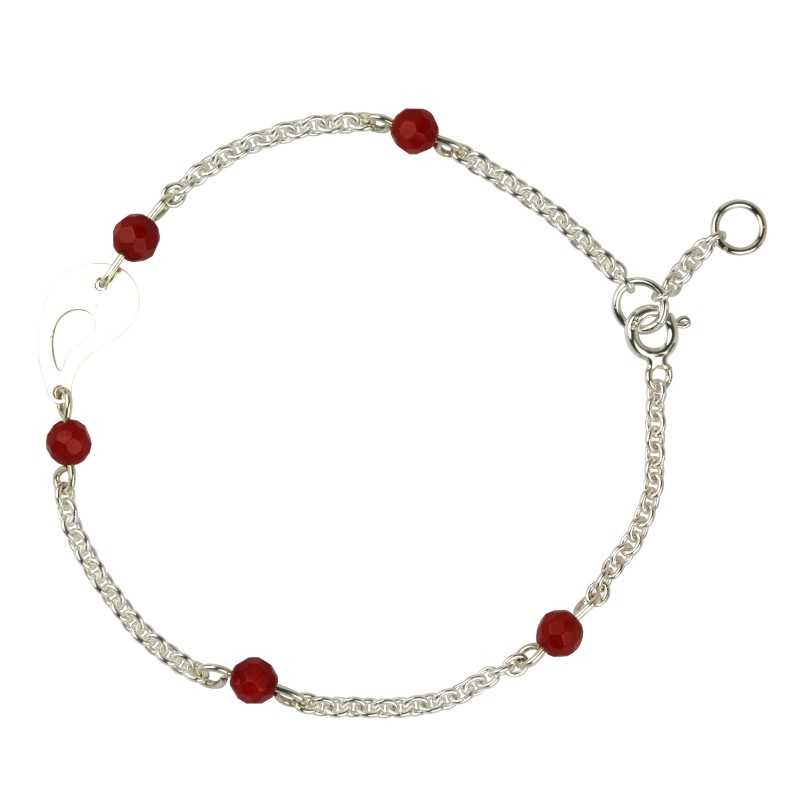  
Bracelet silver coral woman
Massive silver 925
Red Coral
Length: 18 cm
Free shipping - Ships within 24 hours
Privacy - Security Policy
your personal data
Delivery policy
Everything you need to know about delivery
Return policy
Everything you need to know about the return
Bracelet coral silver woman : a stunning bracelet
Are you looking for an elegant ornament with personality ? Do you want a sober bracelet that nevertheless deviates from the codes of classicism ? The coral silver bracelet woman is made for you ! It is the best friend of discreet women who seek to assert themselves through their uniqueness. Indeed, this bracelet made of fine silver meshes features small coral pearls that give its character. Easy to wear, it will enhance your clothing style, whether it is chic or casual. At the beach, at the office or in the evening, he will accompany you everywhere.
The quality of art'emi jewelry
The art'emi jewelry uses authentic know-how and quality materials. The coral silver bracelet woman of art'emi is made from silver and coral.
First, 925 silver (also called solid silver) contains 92.5% silver and 7.5% copper. It is a very flexible material. This combination of silver and copper gives the necessary strength to make this bracelet. As a result, all art'emi jewelry bears the "925" hallmark as a sign of authenticity.
As far as coral is concerned, it is the material secreted by polyps (animals not exceeding one millimetre). Their skeletons, made of calcium carbonate, pile up to form coral. The varieties used in jewelry come from noble coral.
The qualities of the coral silver bracelet woman of art'emi
This magnificent bracelet will surprise you. It perfectly combines refinement and originality. In addition, you can have all of our creations delivered free of charge to any place in the intergalactic world. Finally, we remain at your disposal to answer your questions.
This woman's coral silver bracelet will perfectly match the coral necklace or the long coral necklace. Feel free to browse through our entire coral silver collection.
#Bealittlemermaid #HappyFamilyArtemi