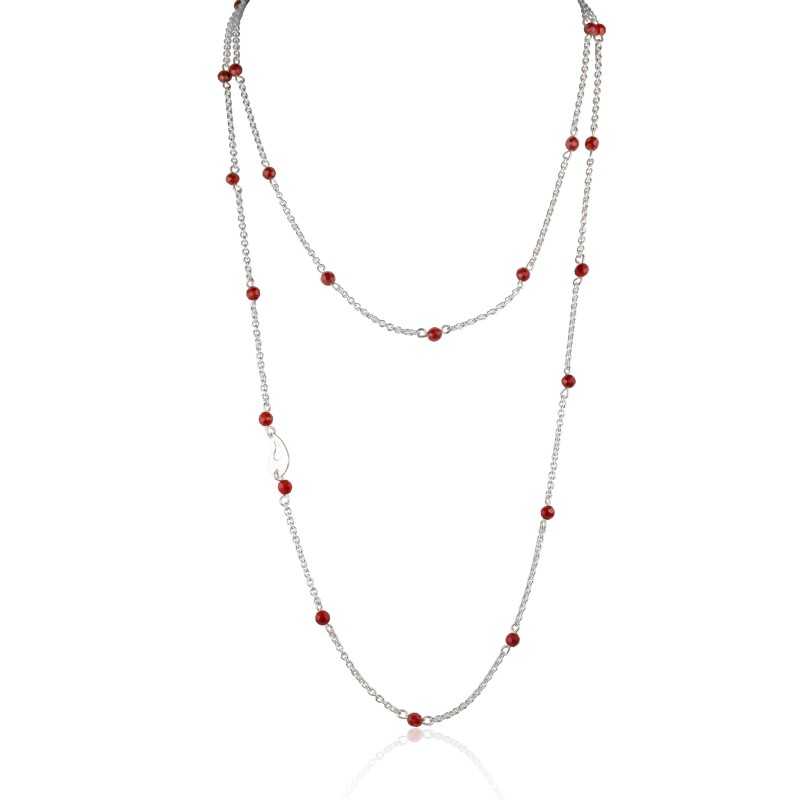  
Long coral necklace woman
Massive silver 925
Red Coral
Length: 1m
Free shipping - Ships within 24 hours
Privacy - Security Policy
your personal data
Delivery policy
Everything you need to know about delivery
Return policy
Everything you need to know about the return
Long coral necklace woman: a fantastic jewel !
If it is perfection you are looking for, then you will find it with this long necklace coral woman. More assertive than its counterpart the coral silver necklace, this jewel is elegant and original. He is the friend of discreet women who seek to assert themselves through their uniqueness. Indeed, this necklace alternates fine silver meshes and small coral pearls, which gives it all its character. Easy to wear, it will enhance your clothing style, whether it is chic or casual. At the beach, at the office or in the evening, he will accompany you in all your activities!
Art'emi jewelry: a history of quality
Art'emi jewelry uses authentic craftsmanship and quality materials. The woman's coral necklace is made from 925 silver and coral.
To begin with, 925 silver (commonly known as solid silver or sterling silver) contains at least 92.5% silver and 7.5% copper. It is a material known to be very flexible. This combination of silver and copper provides the strength needed to make this necklace. In fact, all art'emi silver jewelry bears the "925" hallmark as a sign of quality.
Then the coral. This is the material secreted by polyps. It forms large banks and marine atolls. It is a mineral substance. The varieties used in jewelry come from noble coral.
The woman's coral necklace, a refined jewel
First, this magnificent necklace perfectly combines elegance and originality. Indeed, its coral color will bring you tonicity and radiance. Resplendent on tanned skins, it's the saltire of summer! In addition, you can have all our jewelry delivered to you free of charge, anywhere in the world. Finally, we remain at your entire disposal to answer all your questions.
This woman's coral necklace will perfectly match the coral bracelet. Feel free to take a look at our entire coral silver collection.