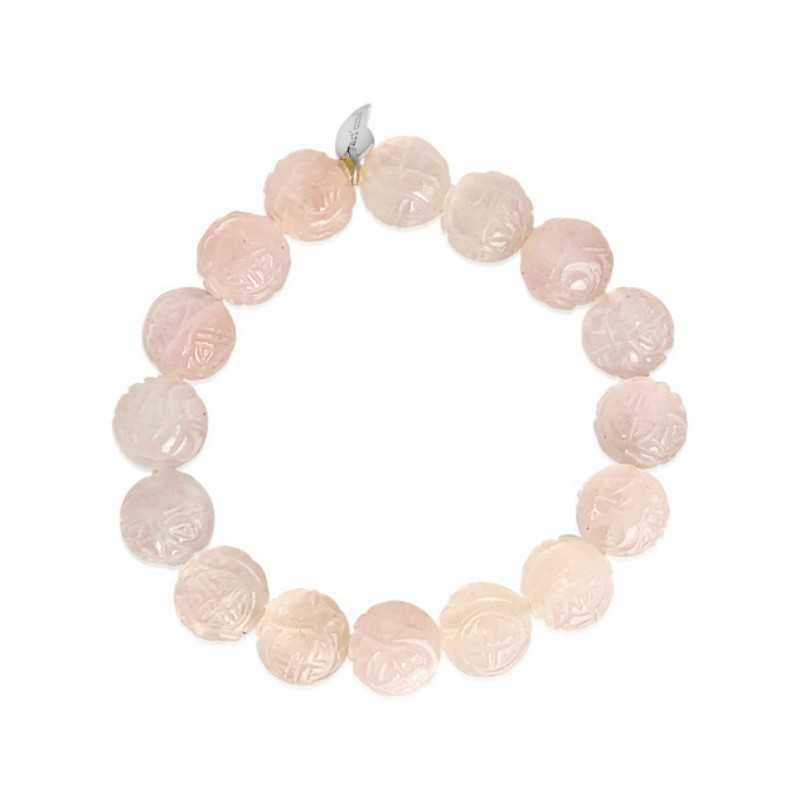  
Pink quartz pearl bracelet
Massive silver 925
Semi-precious stone: Pink Quartz
Length: Variable
Weight: 35.00g
Free shipping - Ships within 24-48 hours
General conditions of Sales
Delivery policy
Returns policy
The charm of the pink quartz beaded bracelet
"Good memories are lost jewels." - Paul Valéry, French artist, writer, philosopher and poet. Our memories are precious, even more so than the most beautiful jewels in the world. What for? Because they define us and shape our personality. Indeed, a jewel can itself be a memory, even more so if it has been offered to you by a person dear to you. This pink quartz beaded bracelet is an ideal jewel to offer. Fresh and stylish, this quartz beaded bracelet filled with femininity is perfect for you. In addition, it will match your most beautiful winter outfits, but also summer. Don't hesitate, let yourself be seduced! Check out more women's jewelry right here.
Pink quartz has it all to seduce you
The art'emi jewellery offers quality jewellery made from exceptional materials. The pink quartz pearl bracelet necklace is made from pink quartz.
This stone comes in a range of colors ranging from pale pink to dark pink. It is the presence of trace elements that gives it its beautiful pink color. When we talk about quartz, we also speak of crystal (from the Greek krystallos: ice). In lithotherapy (a method of treating yourself with crystals), quartz is the stone of heart, love and peace.
If you are seduced by pink quartz, take a look at the pink quartz flower necklace or pink quartz earrings. Also, you are curious and you want to know more about our materials? Discover our guide to the materials.
Artémi Jewellery
Finally, we remind you that you can get free of charge all our jewelry, and those, all over the world. Finally, if you would like more information about our products, you can contact us online. The whole team remains at your disposal to answer all your questions.
You can match this bracelet with the pair of silver quartz ball earrings. And a nice adornment for the lady! Check out our website. You can please the whole family with men's and children's jewellery. Just here discover the customizable jewelry woman to offer a unique gift.
Specific references
UPC

545571095920

EAN-13

5434294240166