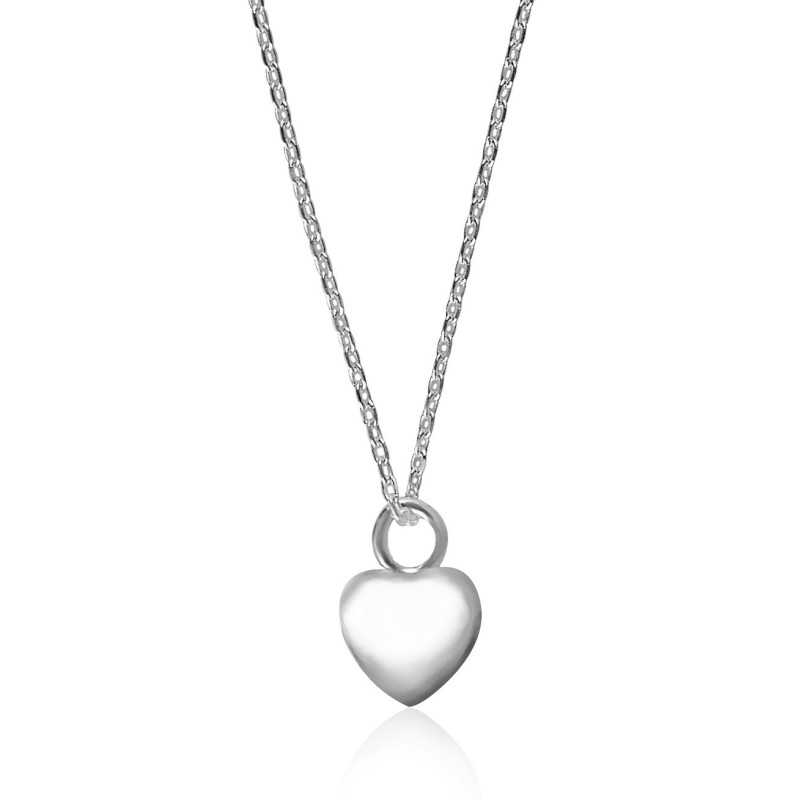  
Silver heart necklace woman
Massive silver 925
Heart-shaped pendant
Chain length 42 cm
Size of pendant: height: 12 mm
width: 8 mm
Free shipping - Ships within 24 hours
Privacy - Security Policy
your personal data
Delivery policy
Everything you need to know about delivery
Return policy
Everything you need to know about the return
Silver heart necklace woman : a concentrate of love
This heart-shaped pendant will be a nice gift to declare your love to your beloved. Although Valentine's Day is a good opportunity, why wait? Love is celebrated every day and it is never too early to please someone. This silver heart necklace woman will delight the woman to whom you will give it as a gift. Carrier of a strong message, it will warm the heart of your dear and tender.
The delicacy of art'emi silver jewelry
The art'emi Brussels jewelry store offers you quality jewelry made from fantastic materials. Indeed, the art'emi woman's heart silver necklace is made from 925 silver (also known as solid silver, fine silver or sterling silver). This type of silver contains at least 92.5% silver, supplemented by 7.5% copper. Indeed, pure silver is known as a fairly soft material. It is this silver/copper mixture that gives the material the strength necessary to make this little jewel. The "925" hallmark is present on all our silver jewelry as a guarantee of quality.
The silver necklace heart pendant for woman, a gift from the heart
Delicate and discreet, the silver heart necklace woman can be worn day or night. It will have a special place in your partner's heart, who will think of you while wearing it proudly. Please also note that all art'emi jewelry can be delivered free of charge wherever you are. The jewelry store also offers an engraving service that does not require any additional costs. So now is the time to declare your love by having a little sweet note or something else written on it. Free is your imagination. Finally, the entire team remains at your disposal to answer all your questions.
If you liked this necklace, you will also most certainly like the slave bracelet.