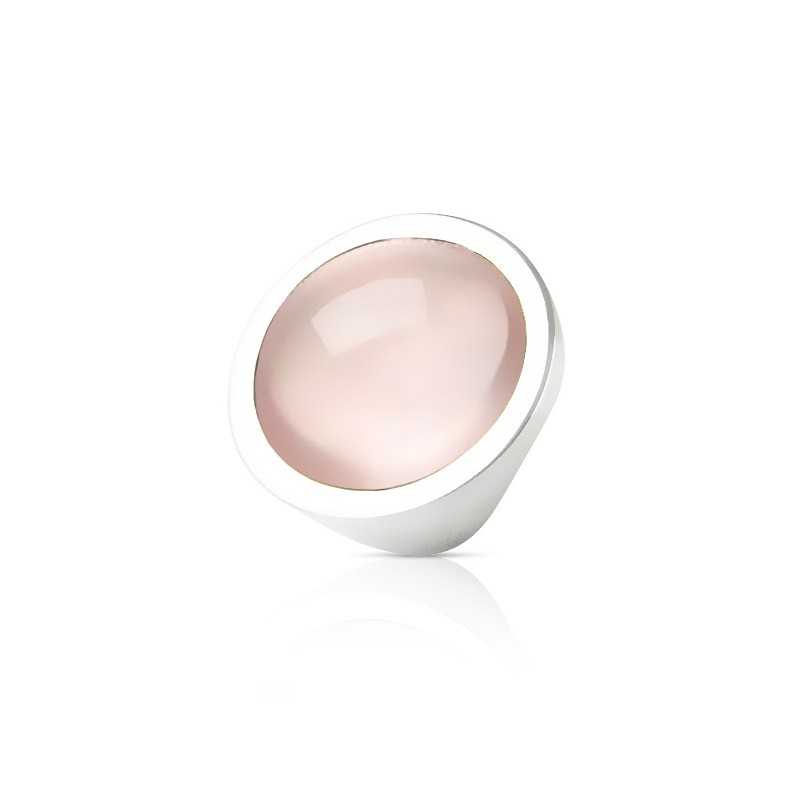  
Woman's pink quartz silver ring
Massive silver 925
Precious stone: black agate or pink quartz
Top ring width: 30 mm
Low ring width: 6 mm
Weight: 23g
Free shipping - Ships within 24-48 hours
General conditions of Sales
Delivery policy
Returns policy
Woman's pink quartz silver ring - Romantic to the fingertips.
Discover without delay the pink quartz ring pink silver woman created by Artémi. Romantic and elegant, this ring brings you an unparalleled charm. Discover this fabulous silver jewel adorned with a semi-precious stone. Do you probably want to find the ideal jewel to wear without moderation? This ring will never leave you again, whatever the event. It has been designed according to nature and the beauties that are found there. Enjoy its pastel tones now. Let yourself be intoxicated by freshness and poetry.
The pink quartz ring silver woman will never leave you.
Would you like to acquire a prestigious piece of jewelry? The pink quartz ring pink silver woman is made for you! Ideal to reveal your sensitivity, it embellishes your style with elegance both during the day, with a classic outfit, and in the evening, with a more refined look. Enhance your personality while magnifying your hand. The power of its semi-precious stone underlines your femininity. Quite romantic and poetic. Adopt the pink quartz ring silver woman of art'emi.
Your current mission? Finding a gift for an extraordinary woman. And if the ideal gift existed? art'emi offers you, in fact, to offer this wonderful ring to the woman who is dear to you. Precious and delicate, she will delight her heart without delay.
Choose a wonderful gift, just like an exceptional woman. Choose the sumptuous pink quartz ring silver woman of art'emi. Then display a sparkling and elegant style. Pleasure is now within reach with art'emi.
Sumptuousness rhymes with quality thanks to art'emi rings.
Among our wide choice of jewelry, you will discover our different women's rings, each one being made with the greatest care. Thanks in particular to the purity of the materials, the entire selection is of impeccable quality. The women's pink quartz silver ring, created and shaped by art'emi, is made from solid 925 silver. This material has impeccable strength and durability. In addition, pink quartz is a bright and feminine stone. Let yourself be intoxicated by this majestic jewel.
Looking for a ring that suits your personality? Thanks to art'emi, you have found it! Get the woman's pink quartz silver ring: it is ideal in all circumstances. Its white glow accompanies you daily by perfectly emphasizing the softness of your skin. Enough to satisfy the desires of lightness and voluptuousness.
Feel free to associate it with our solid silver creoles rose quartz cluster.
Specific references
UPC

543280045443

EAN-13

5432800373452