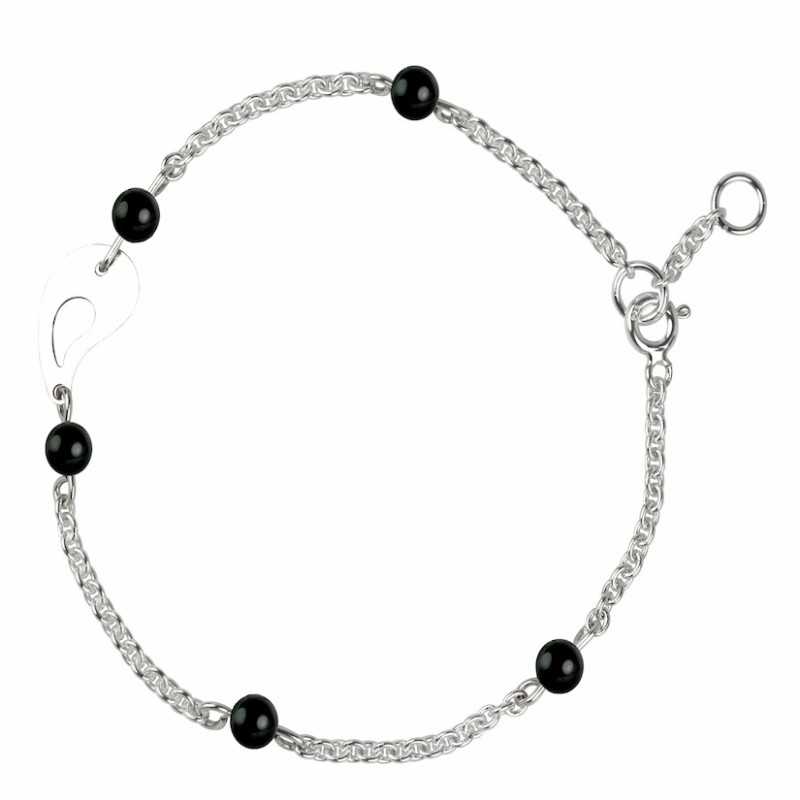  
Black agate pearls black woman silver bracelet
Silver 925
Black agate beads
Length: 18 cm
Free shipping - Ships within 24-48 hours
General conditions of Sales
Delivery policy
Returns policy
The black pearl silver bracelet: pure elegance
Immaculate, perfect, elegant: pearls are a jewel appreciated by women of all times. Indeed, today the Belgian designer Artemi offers you a timeless jewel that will sublimate all your outfits: the silver bracelet black pearls for women. This bracelet is of unparalleled elegance. So opt for the latter on a daily basis as well as for events such as a wedding or a cocktail with your company.
A semi-precious stone: the black agate
The bracelet is made of black agate beads. This is semi-precious stone. As you know, Art'emi does not resign on the quality of its materials, which is why this bracelet is of high quality. The black agate has a lot of meaning. Indeed, it is known to protect from the evils and troubles of everyday life. Moreover, in Chinese astrology, agates are among the love stones that are supposed to promote sentimental life. Finally, this stone is often associated with silver, as with this black pearl silver bracelet. Finally, the money used by the designer Artemi is silver 925, resistant and robust, ideal for your everyday life.
Want more information on Art'emi jewelry materials? Take a look at our materials guide.
That's not all, Art'emi offers you to assemble this bracelet with the silver slave bracelet and the women's drop medal bracelet.
Brussels jewellery store Art'emi
Discover THE SERVICES OFFFERTS by the jewelry store Art'emi. First of all, the engraving of the jewelry is totally free, then the delivery of your jewelry is also free. We wish you the best experience with Art'emi.
Please let us know what you think on the site!
Finally, if you have any additional questions about personalization, a jewel or a particular request, send us a message. We'd be happy to help.