Silver jewelry and accessories are waiting for you on our e-shop. You will find in our online store dozens of unique pieces, imagined by Artemi - Belgian designer. Thanks to our free delivery service, you can select the creations that interest you and have them delivered to your home free of charge. Bijouterie Saint-Gilles : succumb to the charm of our jewelry and accessories.
Discover our entire range of jewelry
Free delivery throughout Belgium
Unique, personalized pieces
Are you looking for the perfect gift for a woman, a man or a child ? Then don't wait any longer to discover all our customizable jewelry. Artemi engraves for you an eternal message on a piece of jewelry or an accessory of your choice. In this way, you will be offering a gift that truly comes from the heart and that represents your affection to perfection. You can choose an English-style typography or a classic typography. 
You also have the option of having both sides of your chosen design engraved. For example, if you order the personalized silver square necklace for women, you can have a quote you like engraved on the front side, and a drawing on the back side. Looking for a gift for a man instead? Discover the Richard shirt collar whale. Pure elegance. Here too, you can have both sides of this inimitable accessory engraved.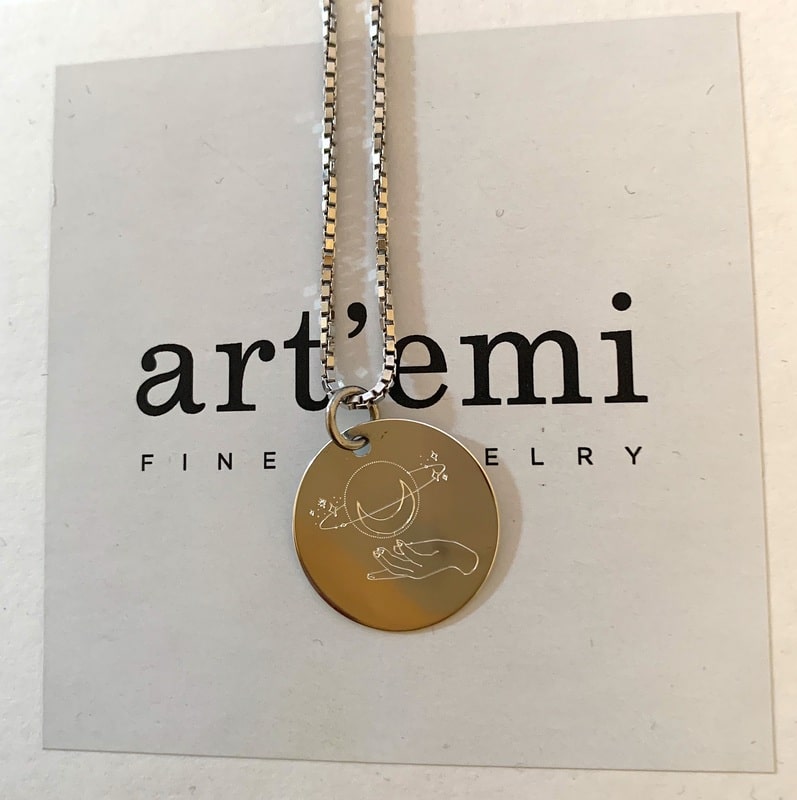 Discover our other jewels
Free engraving and delivery throughout Belgium
Jewelry Saint-Gilles : find a jewel for life
All the jewelry and accessories on our e-shop are made of the finest materials. Take, for example, the silver accessories: they are all stamped with the 925 logo. Thus, this mark is the proof of their quality. 
Because our quality standards are at least as high as yours, you will be able to buy in art'emi jewelry pieces that will accompany you all your life. 
To be worn every day, like the silver slave bracelet, or to be preferred for an evening, like the rectangle cufflink, our jewels will always be by your side.
Do not hesitate to discover all our women's jewelry, men's jewelry and children's jewelry on our site.
Call us : +32 496 71 08 40
Monday to Friday from 09am to 06pm
Order from all over Brussels