You're planning to give your baby a present and are looking for stylish cufflinks? Your niece's christening is coming soon and you want to customize a gourmet for the occasion? Your jewelry store in Mechelen by Art'emi has what you need. A wide range of jewelry for all occasions and suitable for all budgets.
Art'emi, a passionate jewelry designer
Since 2002, Artémi Vasilakis has started to create his jewelry brand Art'emi. Passionate and ambitious, she makes it a point of honor to offer high quality jewelry that will accompany you for many years.
Indeed, for Art'emi, a jewel must match the personality of the person wearing it. That's why all the jewelry in your jewelry store in Mechelen is customizable so that it best represents you.
High-quality jewellery means high-quality materials. To design its jewelry, Art'emi works exclusively with materials such as silver, gold, vermeil, quartz, precious stones or semi-precious... Many choices are available on our eshop. Jewelry for all unique and elegant tastes.
Jewelry for everyone in your jewelry store in Mechelen
It is important for Art'emi to be able to offer jewelry for everyone. Women's creations, men's designs and children's jewellery and accessories, you find a wide choice in our jewelry store. Our wide range of jewelry allows you to find your happiness in jewelry and fashion accessories.
In the men's jewellery category, there are many choices available to you. From bangle bracelet, silver chain collar whale to bracelets or pendants to customize. Find out more on our online site.
Regarding women's jewelry, treat yourself to our earrings or dress your neck with a pretty gold necklace. But also find rings, gourmets,and pendants. Of course, all jewelry is customizable thanks to engraving.
For the little ones, several choices are also available. Give your daughter a custom bracelet or necklace with a custom pendant. Gourmettes and chains are also on our website.
Have your jewellery engraved by Art'emi
As mentioned above, Art'emi likes to design jewelry that best represents you. That's why since the beginning of its brand, it offers a free engraving service in order to customize your jewelry.
Meticulous, attentive and attentive to its customers, Art'emi makes your engravings to perfection. For example, write a date of birth on a gold ring or opt for the engraving of your initials and those of a loved one on a nice bracelet. Other types of engraving are also achievable such as a drawing, a symbol, first names... In your jewelry store in Mechelen, we give you the opportunity to let your imagination and desires speak for itself.
Personalised jewellery in your jewellery store in Mechelen
Offering a personalized gift, in this case, a personalized jewel, has ever more sentimental value. That's why Art'emi gives you the opportunity unlike many other jewelry stores.
No matter the type of jewelry, ring, bracelet or necklace, when you customize it, it gets more value to your eyes. Jewelry customization makes creation unique and who doesn't dream of having something that no one else can have? It also makes the jewel timeless, it accompanies you for many years and represents you. It is also an opportunity to symbolize a relationship with a loved one or a way to mark a highlight of your life. Whatever the reason, a custom piece of jewellery is always an ideal gift.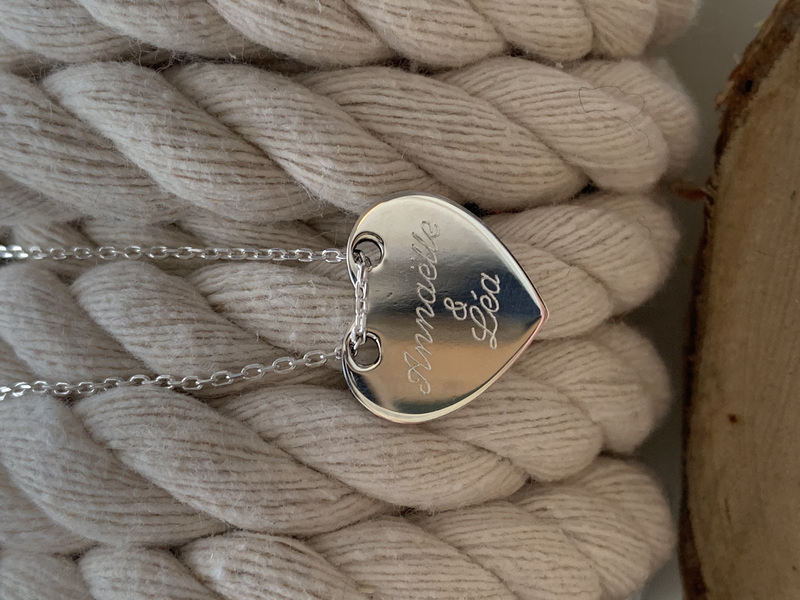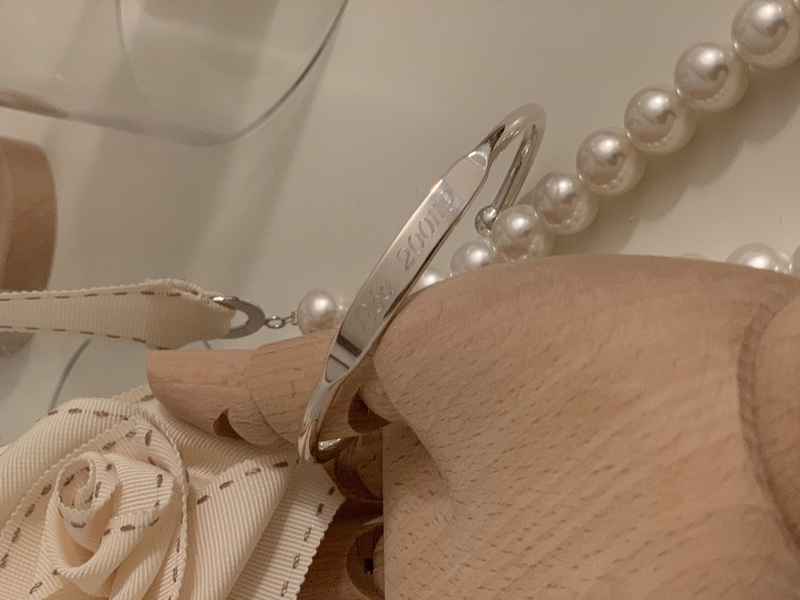 Art'emi: high-quality solid silver jewelry 925
In order for your jewelry to accompany you throughout your life, Art'emi makes a point of using massive 925 money. This means that the jewel is composed of 92.5% pure silver thus guaranteeing, even after years, a shine as on the first day. In addition, sterling 925 silver does not oxidize over time and makes your jewel resistant.
Your jewelry store in Mechelen delivers to your home
For even more ease, we offer a home delivery service. All you have to do is place your order and a few days later you will receive your parcel in your mailbox. Delivery is available for the entire city of Mechelen. From Arsenaal via Nekkerspoel and Marokken to Colomba and Battel. Also, for the inhabitants of the neighboring towns, do not panic, because delivery is also possible. Zemst, Rumst, Willebroek, Boortmeerbeek or Bonheiden, no one is forgotten.
Discover more on our online site and fall in love with original and timeless jewelry by Art'emi!