Looking for a jewel decorated with fine stones for your friend? A man's birthday is approaching and you're looking for a pass whale? Your child has received a good grade and you would like to congratulate him for his success? For all occasions, Art'emi jewelry and fashion accessories offer you the opportunity to make the most beautiful gifts. Now order the object of all your desires and enjoy the delivery of your jewelry in Antwerp.
Art'emi jewellery: when creativity meets local charm
Artémi Vasilakis is a Belgian designer with an overflowing imagination and a strong sense of style. Since 1992, this lover of beauty draws and gives life to original, but also modern jewelry creations. From the timeless rush bracelet to the timeless silver ring, to the clover necklace or the collar whale, Art'emi online jewelry offers jewelry and accessories that look just like you.

The entire Art'emi jewelry collection is available online, as our contemporary designer wants to offer all men and women the opportunity to treat themselves to a jewel in her collection. Thus, you benefit from the delivery offered by our jewelry store in Antwerp at home.
Jewelry creations available in Antwerpen for the whole family
For women who like to cheer themselves, for men who appreciate elegance, and for children who love adventure, Art'emi jewelry accompanies you every day.
In particular, find our collections:
All women can find themselves in the wide range of jewelry and accessories Art'emi.
Do you want to give your friend a stylish accessory? Check out our custom women's accessories:
Women's heart key rings to have the message of your choice engraved. A little word, a symbolic date or a drawing are for example.
Oval women's keyring to offer without moderation to your friend who often loses her kit.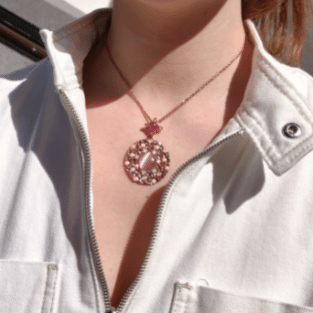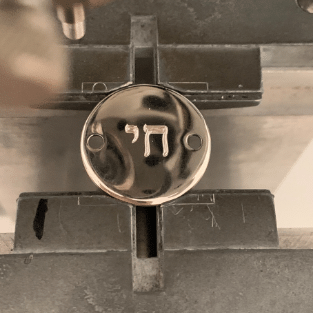 Men's jewellery has become a must-have in jewellery. Art'emi has thought of all men who like to take care of their look, including its collections of:
Looking for a gift for a man? The accessories to customize will fill you. Among our collection, discover:
The whales of Richard Pass

, discreet and practical. They provide support and hold throughout the day for your friend. Thanks to this accessory that gives him confidence and confidence, he will think of you throughout the day.
The

oval keyring for men,

ideal for anyone who misplaces their kit anywhere. Have a date or symbol engraved to remind them of your affection.
The

personalized ticket clip

is the perfect gift for men who tend to misplace their wallet or don't like to have one on them.
Children are also spoiled on the site of our jewelry store on delivery in Antwerp. Check out our collections:
The engraving and delivery of our jewellery store in Antwerp
Because a custom piece of jewellery says more about your relationship, Art'emi offers you to engrave your gift jewelry for the occasion. The engraving can be done on all our jewelry as well as our accessories that you find in the sections women's prints, children's prints and men's prints. The engraving choices are endless: a drawing on a round medal, a date on a rush bracelet, a quote in the hollow of a slave bracelet in solid silver, ... Your imagination is the only limit.

From his workshop in Belgium, it is Artémi himself who takes care of making your jewel unique. You have the opportunity to create your jewel online, thanks to our live viewing software. Try engraving your own jewellery or accessories before requesting your jewel delivered to Antwerp.

Discover now our jewelry and accessories to offer and to offer on our online jewelry.