Are you looking for the perfect jewel for women, men or children? Looking to perfect your style with a bracelet, ring or necklace? Art'emi Jewellery unveils its jewelry collection for all styles and ages. The delivery of our jewelry store in Ghent makes it a perfect service to offer or afford the jewel or fashion accessory of all your desires.
The values of our Art'emi jewellery
Art'emi is the dream of a talented Belgian designer: Artémi Vasilakis. From her workshop in Belgium, she is the one who brings to life the jewels you find on our E-shop. Art'emi wants to allow all women and men to find the piece that really corresponds to their personality. That's why she invents and designs silver, leather, custom jewelry and accessories to engrave.
The perfect gift for a loved one: an engraving made with care and inventiveness by our designer. Art'emi jewelry and accessories are made of sterling silver. Punched by the acronym 925, they are robust and durable over time. What for? Because the designer relies on the quality of her creations. Artemi's goal is that you keep with you the symbol of your friendship, of your love. Moreover, our jewels are delivered to Ghent with their warranty certificate. What's wrong with the clasp? Is a platelet being eroded? Art'emi replaces your jewel!
The engravings

of our jewelry store on delivery to you in Ghent
Among the wide range of Art'emi jewelry, you find women's prints, children's prints and men's prints. Designed in the Art'emi workshop in Brussels, these pieces can be delivered free of charge to your home in Ghent.
Do not hesitate to please a man by offering him for example a personalized man medal,a silver slave bracelet engraved. Is your friend more of an accessory? Think of an oval keyring or the money clip.
On your jewel or accessory, you can engrave the symbol of your love, on the day of your meeting, a sentence that reminds you of the extent of your complicity, or a drawing that means a lot to both of you.
Women are also spoiled for custom jewelry and accessories. With our collection for moms: the silver boy bracelet or the silver girl bracelet,you can touch your target in the heart. Have the plaque engraved with the date of birth of your child, or his first name, for the most beautiful effects. On the accessory side, the heart keyring is a must for all women of taste who like to find their keys in style.
Children also like to discover a nice message about their jewelry. This is why the Art'emi collection of necklaces and bracelets can be personalised in the same way as the collections of jewelry for women and men.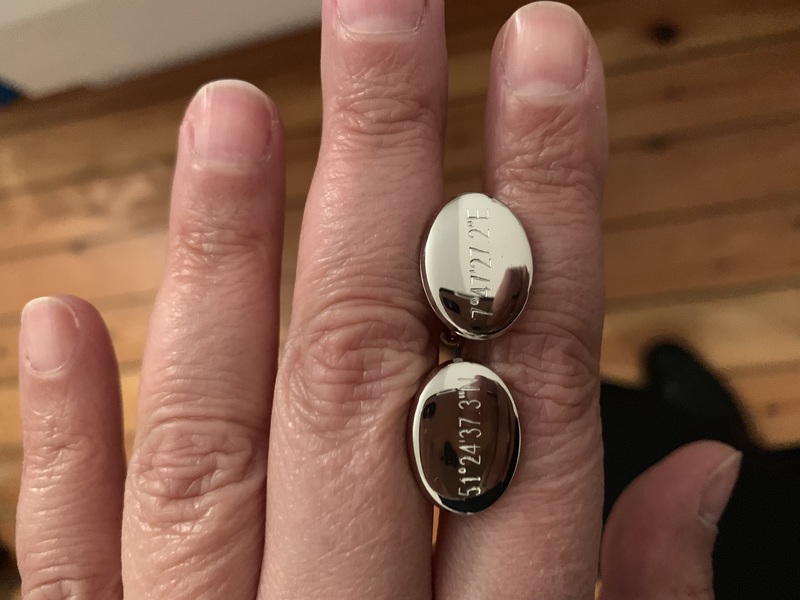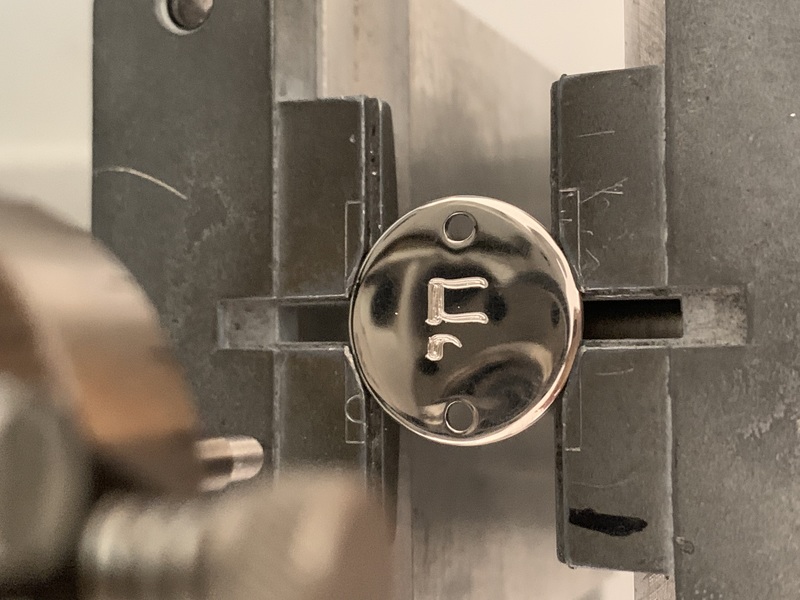 Jewellery in Ghent Art'emi: all our collections
You prefer a piece of jewelry without engraving but you are still looking for the perfect gift for a wedding, a birth, a birthday or just to please? Art'emi also likes to advise you and helps you find the perfect jewel. Now find the flagship jewellery and accessories from the Art'emi collections, all available for delivery from our jewellery store in Ghent.
A classic to offer a woman, for example: earrings. The Art'emi collection includes Creole earrings or coral long earrings. On the bracelet side, the knot silver bracelet is a must for our jewellery. Finally, when it comes to necklaces, Art'emi recommends the silver drop necklace. Refined and elegant, it goes with any type of outfit.
The must-haves are also found in men. Among our favorite jewels are the round medal necklace or the gold rush bracelet,or the silver rush bracelet. If we turn to accessories, Art'emi has some nice surprises that are very pleasing to men who work on their style, especially the round-neck whale or the square cufflinks.
Art'emi children's jewellery, such as the octopus silver bracelet or the silver horse necklace,will appeal to nature and animal lovers. For creative children, who like to travel in their thoughts, the silver cloud necklace or silver necklace airplane will reflect their personality. Thanks to their solid silver composition 925, the creations of Art'emi jewelry are robust and last for a long time, even years, alongside your loved ones.
Enjoy the delivery of our jewelry store in ghent and the surrounding area
Whether you live in Gentbrugge, Sterre, Rabot, Wondelgem or Ledeberg, we deliver anywhere in your city. Thanks to Art'emi,you can have your jewelry delivered to a different address than yours. For example: your friend lives in another part of the Flemish region? You can have the jewel delivered to her house. You can then send the invoice to your own address, of course.
Enjoy yourself, or treat yourself to all our collections for you.