Want to buy yourself a unique piece of jewelry? Are you looking for the perfect gift for a party, birth, birthday or other occasion? Art'emi jewellery presents its collection of jewelry for children, women and men. On our online store you will find timeless fashion accessories as well as jewelry designed by our Belgian designer in her local workshop. Discover our jewelry store on delivery in Ostend, for your greatest pleasure.
Who is Art'emi, a jewellery designer in Belgium?
Artémi Vasilakis is not at his first jewel. Indeed, this Belgian designer passionate about fashion and accessories has been designing necklaces, rings, bracelets, earrings and other collections for all ages and styles since 1995. What drives him? His growing interest in the latest trends as well as the feedback from his clients, delighted by his meticulous and meticulous work.
Art'emi likes to reinvent itself, and therefore offers unique pieces, always more varied for your enjoyment.
What does our jewelry store near Ostend offer?
In Art'emi's studio, hundreds of creations come to life.
Our women's jewellery collection includes:
Jewelry and accessories for men, for example:
Art'emi also thought of children, especially through his original creations of bracelets, necklaces and his jewelry and childhood prints (hyperlink to the pagehttps://www.artemi.be/fr/112-bijoux-enfant) for the personalization of their jewelry.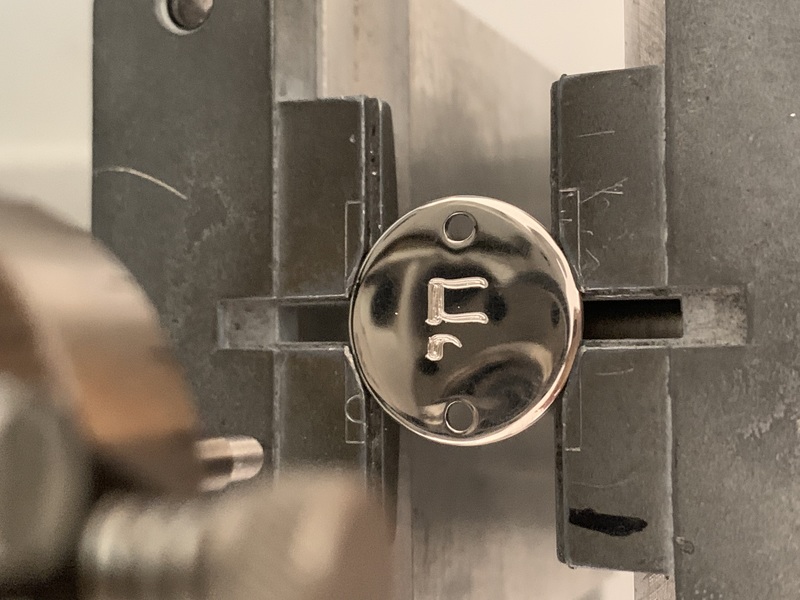 Write an eternal message on your jewel or accessory
An important date for you, a symbol that means a lot, a drawing that is close to your heart. Artémi Vasilakis serious for you the jewel or trendy accessory you will have chosen for a unique gift. An engraved medal immediately has more impact for the person you offer it to, which is why Art'emi offers you engraving on your pendant, accessory, necklace or gourmet.
By choosing jewelry customization,you make sure to offer a gift that will truly please your recipient. Our jewelry store delivers to Ostend, so take the opportunity to touch your friend's heart with a piece from the Art'emi jewelry collection.
Art'emi: jewelry store close to Ostend that emphasizes quality
Art'emi creations consist of solid silver 925, a guarantee of quality, robustness and therefore longevity for your jewelry and accessories. Our silver jewellery accompanies you in your daily life, and follows the rhythm of your days. These are unique creations, which complete your adornment for a beautiful evening, that adorn your wrist throughout the days, that embellish your neck from morning to night, to remind you that you are a loved one.
Choose Art'emi jewellery,in delivery to Oostende, both for its personalization service and for the quality of its creations.
Jewellery on delivery in and around Ostend
Art'emi has also thought of the practical side for its wide range of jewelry and accessories. You don't always have time to get around. You also don't want to waste precious minutes trying a piece of jewelry if it's a gift. That's why Art'emi delivers your jewellery to Ostend, from Konterdam to Stene via Raversijde and Vuurtorenwijk, not to mention Mariakerke. Do you live on the outskirts of Ostend? Art'emi also delivers to Oudenburg, Middelkerke, Bredene, De Haan and Jabbeke!