Do you want to make a unique gift to a loved one? Do you want to offer an engraved first name necklace? Or do you want to please a loved one by offering a jewel for Mother's Day, Valentine's Day or simply Christmas? The jewelry store Art'emi imagines and creates unique pieces by hand and delivers to Maaseik.
Maaseik jewelry: artisanal know-how at your fingertips
Since the creation of the Art'emi jewelry store in 2002, this jewelry store offers a wide range of jewelry. You will find something for every budget. With its meticulous work of noble materials such as solid silver, yellow gold, rose gold or white gold, Artemi advocates quality and elegance. Thus, if you are looking for a simple little jewel or rather a fancy jewel set with precious or semi-precious stones, you will inevitably find your happiness.
Its jewelry collection is designed and thought of as well as collections for men, jewelry and accessories for women and jewelry for children. Among his creations you will find rings (engagement ring or other), necklaces, pendants, earrings, cufflinks, key chains or gourmets.
Add a touch of originality to your jewel!
Do you want to stand out from the crowd and mark the occasion by offering a unique gift full of meanings? Have you ever thought about personalized jewelry ? This very simple little attention adds a completely different approach. As a result, Art'emi offers you to add an engraving for free on the jewel of your choice. Sweet word, symbol, important date, anything is possible!
From our shop to your door in a few clicks
In order to make your life easier and avoid moving, the jewelry store Art'emi delivers you directly to Maaseik. So whether you live in the district of Sint-Jansberg, Aldeneik, Wurfeld, Ven or Schootsheide, you will quickly find your order at home. Finally, we also deliver your jewelry in the municipalities of Elen, Kinrooi, Ophoven, Opglabbeek and Bree!
Find the perfect birthday gift or complete your jewelry set withArt'emi 's creations! Go now to our online store.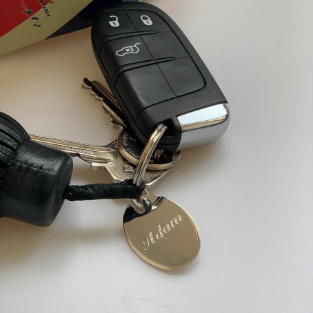 Order from all over Flanders
Limburg - Kortrijk - Antwerp - Ghent - Brugges - Mechelen - Ostend - Genk - Roeselare - Dendermonde - Beringen - Vilvoorde - Turnhout - Sint-Truiden - Frost - Halle - Ninove - Waregem - Ypres - Lier - Tienen - Lommel - Menen - Tongeren - Bilzen - Aarschot -Deinze - Herentals - Izegem - Haerelbeke - Ronse - Morstel - Maaseik - Diest - Hoogstraten - Torhout - Tielt - Aalst - Hasselt